This time Jordan Tan, who is the sales engineer of Shanghai CLIRIK Machinery, will introduce HGM series vertical rollers mill to you.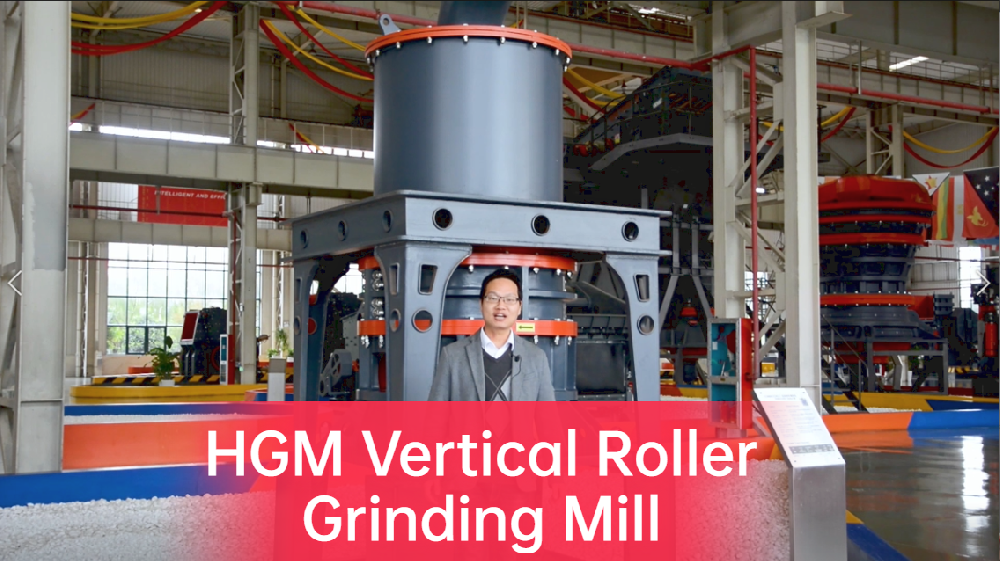 HGM Series Vertical Rollers Mill
HGM series vertical rollers mill is used to make 325 mesh to 2500 mesh powder.
It has been used in many industries and is also very popular in many countries and areas of the world.
HGM80 Model 21 Rollers Mill
The first is the HGM80 model 21 rollers mill, which is very popular in the middle east, especially in Pakistan.
It sells very well in Pakistan, especially in Lahore, Peshawar, and Mardan.
Many famous companies like Shaheen Grinding Mills, Dawood grinding mills, Abdullah grinding mills, and so on.
They have many many 21 rollers mills there.
21 rollers mill's main unit is about 75KW, the classifier is just 18.5KW.
The capacity is about 0.5 to 4.5 tons per hour.
The output size can be adjustable.
Usually, clients like to make the 5 microns, 10 microns, and 20 microns.
That is because such powders can be used for the PVC making, plastic industry, and most are used in the painting industry.
HGM 80 vertical roller mill has 21 rollers. It has three layers, each layer has 7 rollers.
The main unit of the HGM80 grinding system is very heavy. It is about 7 tons.
So you need to use a very big forklift or cranes to help you to install the machine.
The driver system is gearbox type.
You need to add the new lubricating oil every time to ensure all the parts working.
Tips: Check them before you start the machine.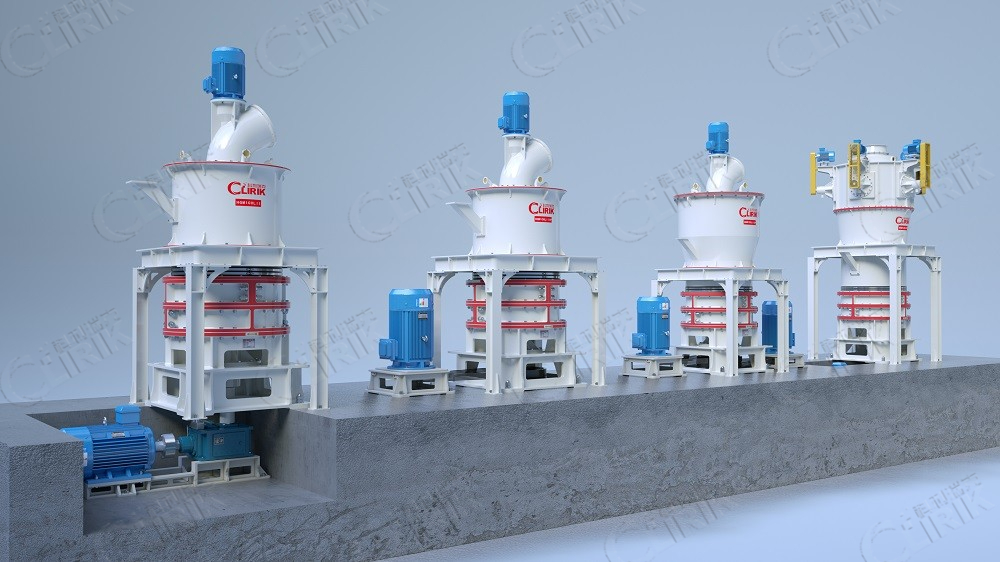 HGM100 Model 28 Rollers Grinding Mill
Next, I will introduce the HGM100 model 28 rollers mill. 28 rollers mill is also very popular in the market.
Maybe you have known this machine from our customers' factories, too.
Like Shaheen Grinding Mills, Dawood grinding mills. They also have this model machine.
That is because the capacity of this machine is much better than 21 rollers mill.
Usually, it is double times for 5 microns calcium carbonate powder, its capacity is 1 t/h.
For the 10 microns it can reach 2.5-3 t/h, for the 20 microns it's 5-6 t/h.
The main grinding unit's powder is 132 KW, the classifier is about 30KW
The whole grinding unit is about 10 tons, very heavy.
You need to use the cranes to lift it up then put it into the foundation. Then make the secondary cement purring.
Then you can fix the four positions to fix it well and make it firmly.
Also, this is the gearbox driving system.
Usually, without the special requirement, we will provide you with the gearbox driving type.
But we also provide a belt driving system for the special requirement.
For the belt driving system, the power consumption machine is always working 100%.
But for the gearbox, it can adjust automatically to save cost.
Usually, one year can get back the electric cost.
Above is the difference between the gearbox with the belt drive.
HGM125 Model 32 Rollers Grinding Mill
Now let's come to see our secondary biggest (The biggest model is HGM1680) grinding mill. It's the 32 rollers mill.
HGM125 vertical roller grinding mill is very big, very heavy, and very tall. (Overall dimensions:27.3m*4.2m*9.9m)
It has four layers.
There are 7 rollers on each of the upper two layers. There are 9 rollers on each of the lower two layers. Totally it is 32 rollers.
The main unit's power is about 185 KW and classifier is 75 KW, and the blower is 132 KW.
About capacity, when it's 200 mesh we can make 12 t/h, for 1000 mesh we can make 6 t/h in our local customers' factories.
HGM125 model 32 rollers grinding mill is also used very often in Bangladesh, Korea, and Ethiopia.
Some big companies and famous companies like to use HGM125 vertical roller mill because its capacity is much bigger.
Usually, one day can reach 100 tons.
Sometimes, if you can work 24 hours, it can reach 200 tons per day.
So if the customer's production demand is large, we will suggest this one.
Ok, this is today's introduction. See you next time. Bye.

If you have interest, please contact us.
FAQ
Who we are?
Shanghai CLIRIK Machinery Co.,Ltd. has been committed to the field of ultra-fine powder grinding machines for 20 years.
CLIRIK has a first-class manufacturing base with standardized and intelligent production lines.
CLIRIK's professional R&D, sales, installation and after-sales teams have provided door-to-door services to more than 100 countries and regions.
Which models can be selected for processing ultra-fine Barite powder?
HGM grinding mill: 74-5 micron(200-2500 mesh); D97=5 micron
YGM Raymond mill: 613-33 micron(30-325 mesh); D90=30 micron
CLUM vertical roller mill: 20-5 micron(600-3000 mesh); D50=2 micron D97=4 micron
How to get the latest quotation?
You can leave a message online or contact CLIRIK directly:
Email: sales@clirik.com
WhatsApp: +8613512155195/+8613917147829