Equipment composition
The standard configuration of the CLRM enhanced roller grinding mill consists of a main unit, reducer, powder classifier, cyclone powder collector, dust cleaner, blower, electrical cabinet, and pipes. The optional accessories include a crusher, bucket elevator, and feeder.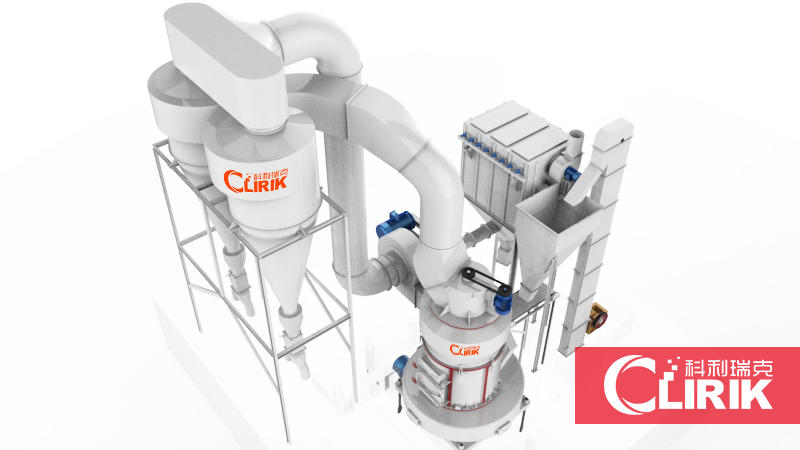 Working Principle
Big-size materials are crushed by jaw crusher to the required particle sizes, carried by bucket elevator to the storage hopper, and fed evenly and continuously by vibrating feeder into the main unit for grinding.
The grinded powder is held by the airflow from the blower to the classifier to be classified, the particles which meet the fineness enter the cyclone collector through a pipe, and are separated and collected there.
They are discharged at the discharging valve to become finished products; the airflow is sucked to the blower by the return pipe on the top of the cyclone collector.
The whole airflow system is a sealed circulation and is circulated under positive and negative air pressure.