HGM ultrafine powder grinding mill is designed in the new generation equipment by the Shanghai CLIRIK Machinery Company.
After multiple inventions and testing. It has been approved by thousands of customers in the micro powder industry.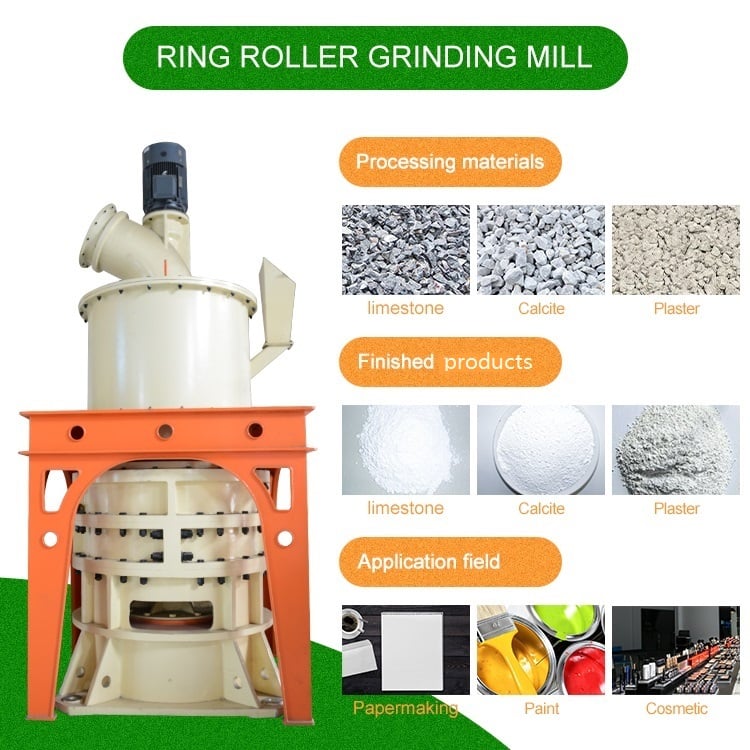 HGM Ultrafine Powder Grinding Mill

Compared with ball mill and jet mill it has energy efficiency, consistent and reliable production, operation efficiency, low cost, and other advantages: Wide fineness range, fine particle contains high value-added powder.
As HGM mill's DNA, it is recognized as the ideal powder production equipment to satisfy the wide specific market requirement worldwide.
The HGM ultrafine powder grinding mill is widely used to process mineral stones, such as calcite, limestone, dolomite, marble, kaolin,
and more than 100 kinds of materials.
Especially for the ground calcium carbonate, the final powder can be widely used in papermaking, plastic, rubber, painting, and other industries.