This is Cherry from Shanghai Clirik Machinery Company in China. Welcome to our showroom.

Today let me introduce you CLIRIK's hot-selling key model HGM grinding mill machine.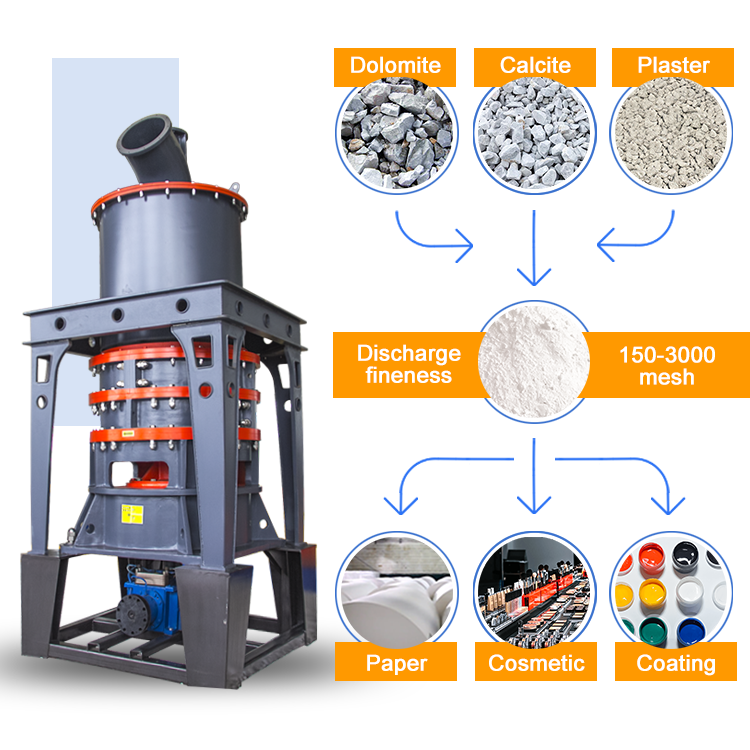 HGM Ultra Fine Powder Grinding Machine
HGM ultrafine micro powder grinding mill machine can deal with more than 100 kinds of mineral stone, which Moh's hardness less than 6, such as limestone, calcium carbonate, calcite, and so on.
Its fineness can reach 100 to 2500 mesh, and the capacity can reach 2 to 14 tons per hour.
Working Principle of HGM Ultra Fine Powder Grinding Machine
Before grinding in HGM ultrafine powder grinding machine's chamber, the raw material will be crushed firstly through our jaw crusher.
And then send to the storage hopper by bucket elevator.
They will be sent evenly to the upper distribution of our turn plate.
There they will be ground time by time.
The qualified powder will be collected by a cyclone classifier, and sent to the discharge valve, and get packed there.
While the unqualified will be reground until qualified.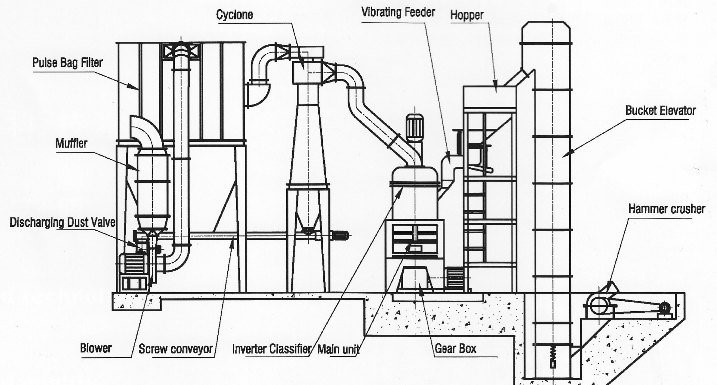 Flow diagram of HGM grinding mill machine process
Advantages of HGM Ultra Fine Powder Grinding Machine
Compared with the other grinding machines such as jet mill, ball mill,
HGM ultrafine grinding mill machine has so many advantages such as easy operation, no consumption, no pollution, and easy operation, and so on.
Pursuing your venue and achieving your benefit is CLIRIK Machinery's goal.
So come and find us.
Welcome to contact us via Whatsapp: +8613512155195