Hello, everyone! Am Shelly from Shanghai Clirik Machinery Company, now we are in the biggest mining equipment exhibition hall in Asia.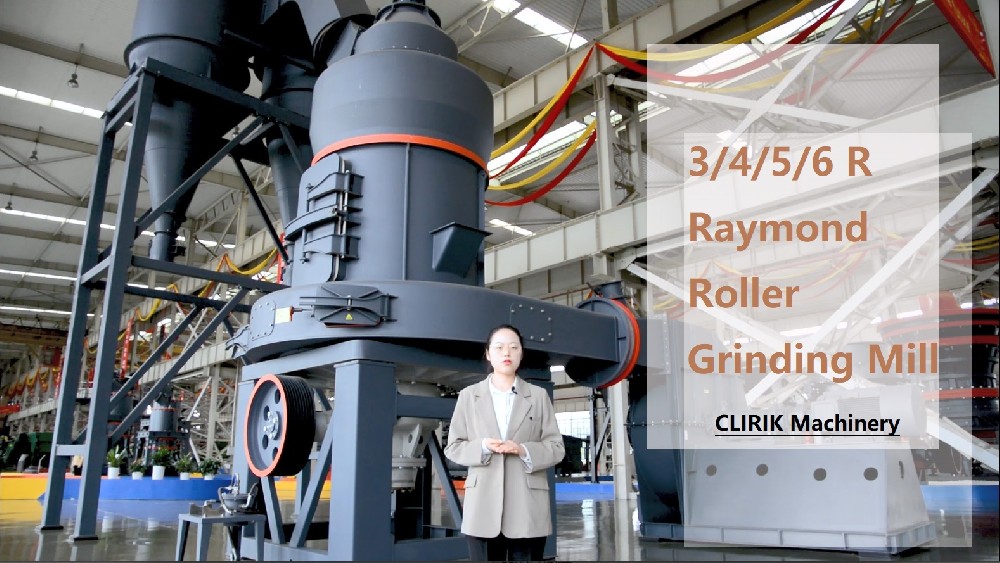 Behind me, this is our YGM Raymond mill, especially for grinding 80-400mesh powder. As usual, it used to grind the Moh's hardness less than 6, such as Marble, limestone, gypsum, chalk, and so on.
About our Raymond mill, there have 5 models for you to choose from, the smallest model can reach 7 tons per hour, the biggest model can reach 28 tons per hour.
Actually, the Raymond mill has a long history in the mineral grinding industry. Due to its low investment cost, easy to install and maintain, so it's very popular with the new ones who want to enter the mineral grinding industry.
Compared with traditional Raymond mill, our company has made modifications and upgrade to our Raymond mill. Let's see it advantage on by one.
About the rollers, we have 2 models for you to choose from 3 rollers model and 4 rollers model.
You can choose the 3 rollers model if you don't need so high fine powder fineness and want bigger capacity, which will help you achieve the maximum profit.
If you want to increase the fine powder content, 4 rollers Raymond mill may be more suitable for you.
About the classifier, we are using a hanging cone-shaped cage classifier, that can make powder fineness more uniform, and our classifier is controlled by VDF, It's convenient to adjust the powder fineness.
About the powder collector, we are using a pulse bag filter, the powder collection efficiency can reach ninety-nine percent, very friendly to the environment.