5 factors should be considered when choosing micro pulverizer machine for stone powder:

1.Stone powder fineness
2.Powder variety and output
3.Ore powder purity
4.Stone powder particle shape
5.Energy consumption
In industrial fields such as plastics, rubber, paint, paper, ceramics, refractory materials, adhesives, inks, glass, machinery, electronics, etc., a large amount of non-metallic minerals with a fineness of 200-800 mesh d97=15-74μm are required Powder products are mostly processed by dry pulverization and classification process. The main equipment is various
dry mills
, such as
Raymond mills
,
HGM micro pulverizer machine
,
vertical mills, mechanical impact mills, rotary mills, vibration mills, and dry ball mills. , Vortex mills,
hammer mills
, roller (press) mills
, etc. The supporting classification equipment is mostly air centrifugal classifiers.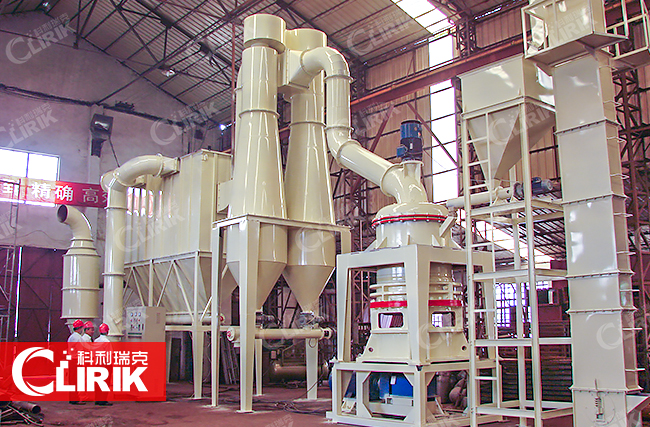 1. Stone powder fineness

Product fineness is the primary consideration when choosing micro pulverizer. If the raw materials are non-metallic minerals below medium hardness, such as talc, marble, kaolin, bentonite, feldspar, etc., the product fineness is required to be about 104-38μm (150-400 mesh), and Raymond mill or eddy current mill can be used , Vertical mill, hammer mill, rotary mill, vibration mill, ball mill, roller (press) mill, etc. Under normal circumstances, it is not necessary to install an additional air centrifugal classifier.
If the fineness of the product is below 38μm (above 400 mesh), in addition to choosing fine-grained grinding equipment, such as Raymond mill, vertical mill, vibration mill, ball mill, rotary mill, etc., air centrifugal mills should also be selected The classifier is matched with the mill, otherwise it is difficult to meet the requirements of product fineness and gradation.
When choosing a classifier, in addition to considering product fineness, classification efficiency and unit product energy consumption, it is also necessary to match the mill in terms of processing capacity and air consumption.
2. Powder variety and output

Product variety and output are the second factors to consider when choosing a micro pulverizer machine. Where possible, a process production (flow) line is preferred. This requires comparison of optional milling equipment that can achieve product fineness. On the basis of comparison, a single piece of equipment can be selected to meet the output requirements of large equipment. Because in general, the fewer production lines, the more convenient it is to manage. Compared with multiple small devices, the unit product energy consumption and production cost of a single large device are lower.
Of course, if a single piece of equipment cannot meet the output requirements, two or more mills must be used. In addition, if there are many varieties of products and one device cannot be used for pulverization alternately at the same time, then multiple micro pulverizer machines must be considered.
3. Ore powder purity

Many non-metallic mineral powder products used in plastics, rubber, coatings, adhesives, ceramics, refractory materials, glass, papermaking, machinery, electronics and other related fields have an effect on iron oxide, titanium oxide and other metal oxides and whiteness indicators. There are certain requirements. Therefore, the wear or abrasion of the equipment must be considered when selecting mills and classifiers.
4. Stone powder particle shape

For some non-metallic minerals, such as graphite, talc, kaolin, wollastonite, etc., maintaining the flaky or needle-like particle shape helps to improve its application performance and use value. Therefore, when selecting the micro pulverizer machine for these minerals, the particle shape must also be considered.
5. Energy consumption

Energy consumption is also an important factor to consider when choosing a micro pulverizer machine. Energy consumption is an important part of product cost. The low energy consumption of the processed unit product is an important indicator for judging the quality of the micro pulverizer machine.
In a word, compare the following 5 indexes when choosing pulverizer machine for stone powder:


1. Crush the powder fineness of medium-hard materials (such as calcite as the standard);
2. Under certain powder fineness conditions, the hourly output of crushing medium-hard materials;
3. Under certain stone powder fineness, hourly output and crushing medium-hard materials, the energy consumption per unit of powder product is processed;
4. Under the condition of certain ore powder fineness, hourly output and crushing medium-hard materials, the abrasion of processing unit product. Sometimes quantitative data is not necessarily available for wear. When there are special requirements for product purity, specific requirements can be put forward for the materials of wear-prone parts.
5. In addition, the quality control level, investment, environmental protection, floor space and other related factors of the stone powder machine must also be considered.
Shanghai Clirik Machinery Co.,Ltd.
stone powder micro pulverizer machine support hotline:
+8613512155195/+8613917147829 (WhatsApp)