What is apatite?

Apatite refers to the phosphorus-containing ore in which phosphorus exists in igneous and metamorphic rocks in the form of crystalline apatite. It is a general term for a series of calcium-containing phosphate minerals.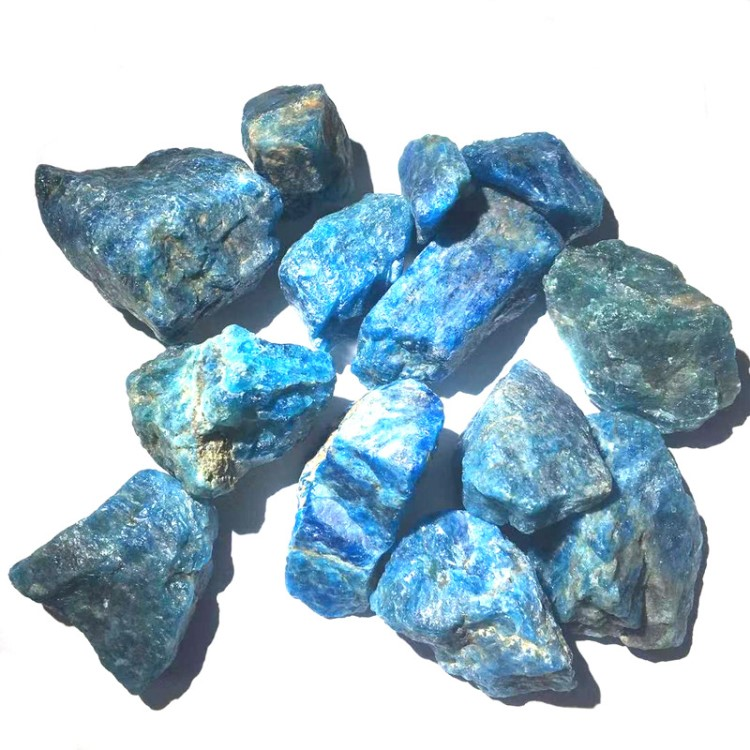 Apatite
Apatite is the most important mineral raw material for the manufacture of phosphate fertilizers and phosphorus and its compounds. The most common apatite is fluorapatite. According to different adducted anions, in addition to fluorapatite, there are chloroapatite, hydroxyapatite, and so on. The shape of apatite is glassy crystals, blocks or nodules, with various colors, and most of them are hexagonal columns with conical surfaces.
Apatite is found in various igneous rocks as accessory minerals, and industrially valuable deposits can be formed in alkaline igneous rocks, such as the Kibiny apatite-nepheline mine in the Kola Peninsula of Russia. The large-scale apatite deposits are mainly neritic sedimentary rocks, mainly collophosite. They can also form sedimentary metamorphic deposits. The guano phosphate rock formed by biochemical action is mainly composed of hydroxyapatite.
Apatite is an important chemical mineral raw material. Part of the phosphate rock is used to produce pure phosphorus and chemical raw materials, and a small amount is used as animal feed.
Apatite is the main raw material for phosphorus and phosphate fertilizer production. Grind apatite into phosphate rock powder, which can be directly used as an acidic soil fertilizer.
Apatite powder processing flow
CLIRIK provides an apatite grinding machine for the mineral processing process of apatite. Today, we will introduce you to the mineral processing process of apatite.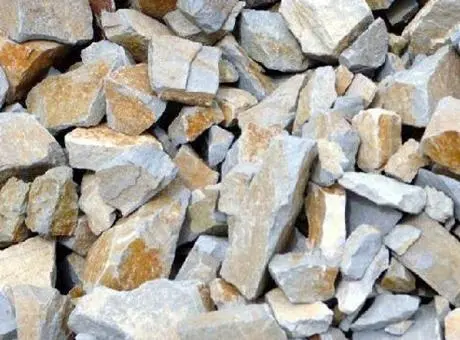 The application of apatite is generally to use it after processing it into phosphate rock powder. The production of phosphate rock powder is mainly to make apatite raw ore into fine powder after deep processing by crushing and grinding equipment to be further applied to various industries.
Apatite crushing should be divided into three or four stages of crushing. They are coarse crushing, fine crushing, and milling. The general process of phosphate rock powder processing is: raw phosphate rock is conveyed by a vibrating feeder to the jaw crusher for coarse crushing, and then sent to the cone crusher for fine crushing and shaping.
Screening by vibrating sieve, the apatite that meets the fineness of the mill is transported to the mill for milling, and the apatite that does not meet the feeding requirements of the mill is returned to the cone crusher for re-crushing, and then sieved and transported When the powder is produced in the mill, the whole process is in a closed loop mode, and the powder extraction rate is as high as 90%.
Apatite Grinding Mills
Milling equipment can be processed by common milling equipment such as Raymond mill, ultra-fine grinding mill, and three-ring medium-speed micro-powder mill, and the finished product can be directly applied to various fields.
The key to the selection of pulverizing equipment in the mineral processing process of apatite depends on the fineness of the powder to be produced.
Raymond mill generally produces apatite powder: 80-425 mesh
Raymond mill is suitable for processing various non-flammable and non-explosive mineral materials with Moh's hardness of less than 9.3 and humidity of less than 6%.
The granularity of the finished powder size can be adjusted between 80 and 425 mesh. Examples of processing materials include quartz, feldspar, barite, calcite carbonate, limestone, talc, ceramic, iron ore, carborundum, bauxite, rock phosphate, coal, and other materials, about 400 kinds of materials in total.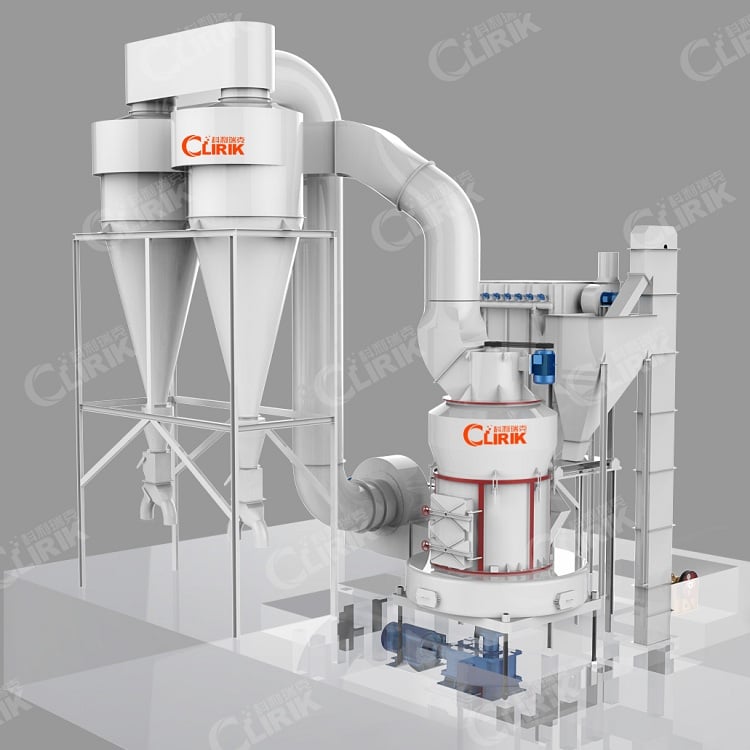 Apatite powder produced by ultra-fine grinding mill: 300-3000 mesh
Ultrafine grinding mill is mainly applied to non-inflammable, non-explosive, and brittle materials with Mohs hardness under 6. Such as calcite (calcite carbonate, calcium carbonate), chalk, limestone, dolomite, kaolin, gypsum, etc, totally more than 100 kinds of materials. Product fineness can be controlled between 300 mesh and 3000 mesh.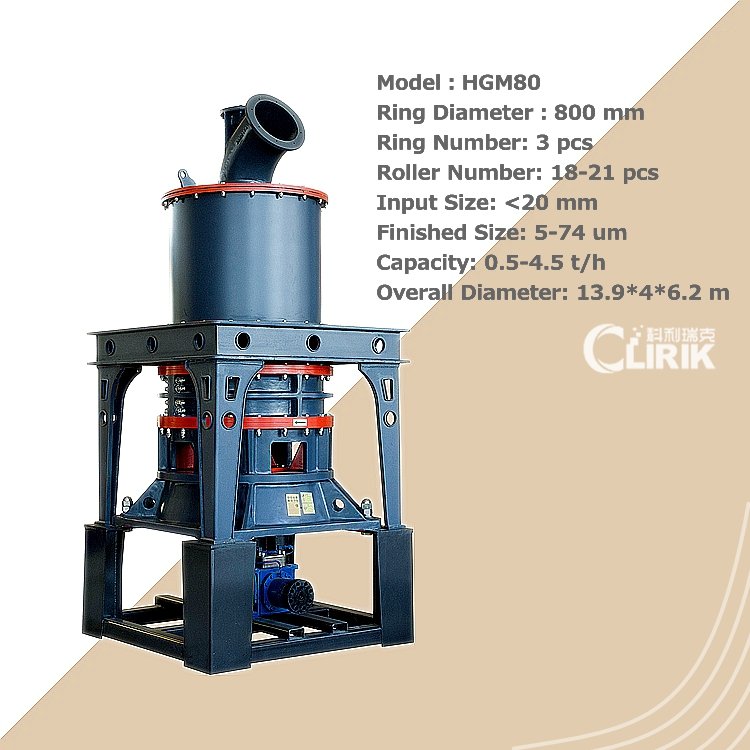 The output of various milling equipment depends on the size of the model.
Who we are?
Shanghai CLIRIK Machinery Co.,Ltd. has been committed to the field of ultra-fine powder grinding machines for 20 years.
CLIRIK has a first-class manufacturing base with standardized and intelligent production lines.
CLIRIK's professional R&D, sales, installation and after-sales teams have provided door-to-door services to more than 100 countries and regions.
Which models can be selected for processing ultra-fine powder making?
HGM grinding mill: 74-5 micron(200-2500 mesh); D97=5 micron
YGM Raymond mill: 613-33 micron(30-325 mesh); D90=30 micron
CLUM vertical roller mill: 20-5 micron(600-3000 mesh); D50=2 micron D97=4 micron
How to get the latest quotation?
You can leave a message online or contact CLIRIK directly:
Email: sales@clirik.com
WhatsApp: +8613512155195/+8613917147829