Shanghai Clirik Machinery, is one of the largest micron powders grinding mill machine researchers and manufacturers in China. So far, its core product has been used in more than 100 countries and places. After many years research, testing and modification, HGM has become more and more stable in micron powder making industry. Especially for 5~45 microns calcium carbonate and carbon black. Now, we can help you to update rCB into N series grade.
Recovered Carbon Black short as rCB, mostly are from waste tires after pyrolysis carbon black, which is different from virgin carbon black. But after refining with HGM series mill, it can reach N series Grade as semi-reinforcing properties at economical prices.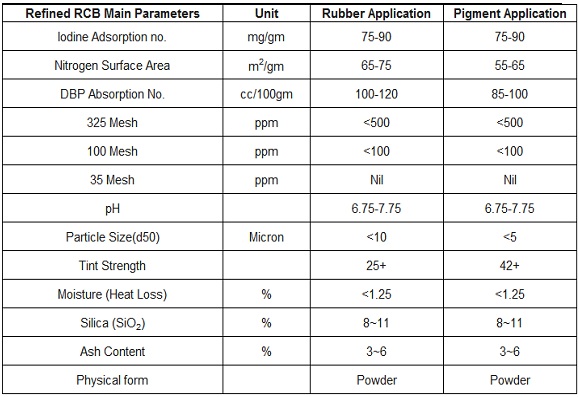 Traditionally, rCB has been used as a reinforcing agent in tires. Below is the Substitution for Virgin Carbon Black.
>Passenger Car/Light truck tire tread
>Heavy duty conveyor belts(mining) etc
>High Pressure Hoses
>Transmission Belts
>Industrial/Agricultural tire tread and carcass
>Light/Moderate duty conveyor belts
>Rubber sheeting/Geomembranes
>Wire/Cable jacketing
>Gaskets & seals
>Rubber roofing
>Passenger Car/Light truck tire sidewalls
>Passenger Car/Light truck tire under treads
>Passenger Car/Light truck tire body & belt plies
If you have any interests or need more supports from us, please contact our company at your convenience, we will provide the best professional suggestions and services.
Carbon Black Powder Grinding Mill Pictures