Today, the technical sales staff of the domestic trade department received Mr. Zhang from Jiangsu. We have been communicating with us online for a while.
According to Zhang's production needs (fineness of powder products, hourly output, etc.), the technicians provided the best solution. Zhang was satisfied with our solution and proposed to our company to inspect our company's production strength and product quality.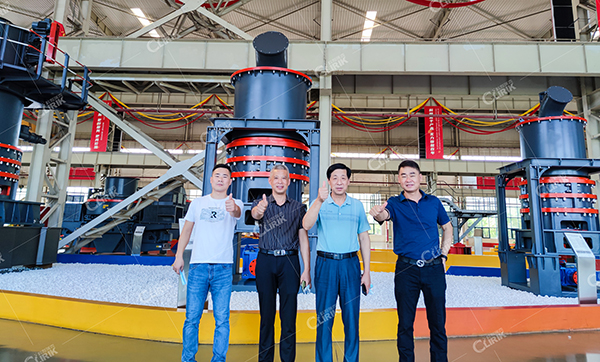 We first led Mr. Zhang and his party to visit the office building, and then introduced our company's development history and main business through PPT in the conference room (established in 2005, has been focusing on the field of ore grinding equipment - ultra-fine grinding machine, And achieved great results), and also showed the real scene of several major factories (there are factories in Jiangsu, Shanghai and other places in China), and the conversation was very pleasant throughout the process.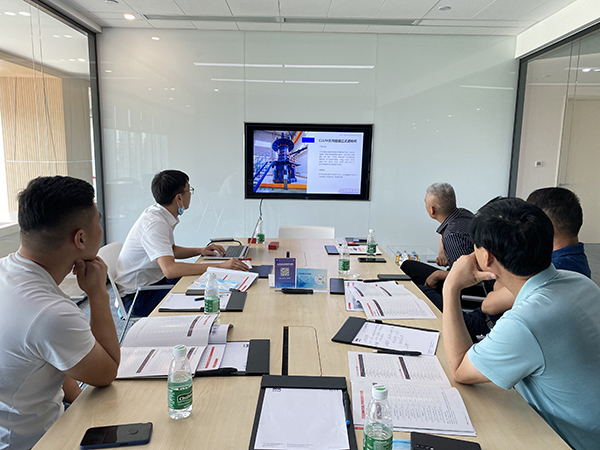 Then he led Mr. Zhang to visit the product exhibition hall of our company, and focused on the grinding machine suitable for the production project of Mr. Zhang.
The CLUM ultra-fine vertical mill is a grinding machine independently developed by us, which can grind 325 -3000 mesh ore powder; according to different fineness, the output can reach 1-45 t/h, which can be used for non-explosive and non-flammable non-metallic ores grinding.
The ultra-fine vertical grinding mill has a small footprint, long service life, high production efficiency, low energy consumption, simple and easy operation, and is an ore pulverizer that meets international environmental protection requirements.
Who we are?
Shanghai CLIRIK Machinery Co.,Ltd. has been committed to the field of ultra-fine powder grinding machines for 20 years.
CLIRIK has a first-class manufacturing base with standardized and intelligent production lines.
CLIRIK's professional R&D, sales, installation and after-sales teams have provided door-to-door services to more than 100 countries and regions.
Which models can be selected for processing ultra-fine powder making?
HGM grinding mill: 74-5 micron(200-2500 mesh); D97=5 micron
YGM Raymond mill: 613-33 micron(30-325 mesh); D90=30 micron
CLUM vertical roller mill: 20-5 micron(600-3000 mesh); D50=2 micron D97=4 micron
How to get the latest quotation?
You can leave a message online or contact CLIRIK directly:
Email: sales@clirik.com
WhatsApp: +8613512155195/+8613917147829