CLIRIK ultrafine mill helps Guangxi Hezhou complete the annual economic and social development goals and tasks
Guangxi Hezhou Rongsheng Polymer Material Co., Ltd.
In Guangxi Hezhou Rongsheng Polymer Material Co., Ltd., located in Wanggao Industrial Zone, Pinggui District, there is a busy scene of production and transportation.
The company was officially put into production in November 2020, with a factory area of 75 acres. It mainly deals in various types of plastic masterbatches, active calcium series products, heavy calcium carbonate powder, etc. It is a company that integrates the production, processing and sales of plastic chemical raw materials. High-tech enterprises.
Only one year after its establishment, Rongsheng's total assets have increased by 49.29%, and it has officially become a regulated industrial enterprise. In the first three quarters, the goal of establishing the regulations for the year when it was put into production has been achieved, and by the end of the third quarter, Rongsheng's sales have reached 20 million. Sales are mainly in areas such as Shandong, Zhejiang, and the Pearl River Delta.
At present, the company has established cooperative relations with many well-known domestic universities and companies with strong scientific research capabilities and is committed to the research, development, and production of non-metal powder and masterbatch. The products are widely used in papermaking, artificial granite, and other industries.
In the fourth quarter, the person in charge of the company said that they are full of confidence in the future market prospects because of the production and sales in the first three quarters. Rongsheng is very confident in the development prospects of this industry, so the company added equipment in the fourth quarter. It is expected that sales in the fourth quarter will reach around 25 million. In next year's production and sales, there is still confidence in increasing production and efficiency.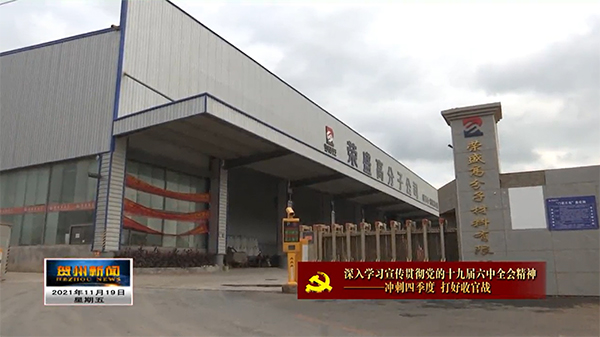 Why can Hezhou Rongsheng complete the annual economic and social development goals and tasks?
Since the project of Hezhou Rongsheng has added several HGM series 125 ring roller mills under the brand of CLIRIK Machinery (and equipped with a multi-head analyzer to increase the output of fine powder and the content of 2 microns up to 65%) and the CLUM series vertical mill.
The quality and production capacity of the powder have greatly exceeded customer expectations. Many orders and trucks are in an endless stream, and trucks in the loading area are tightly lined up.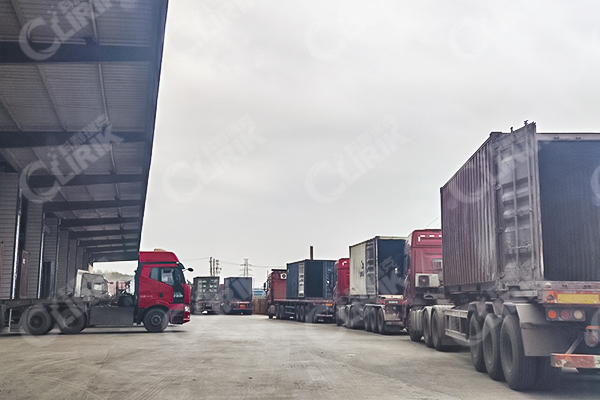 At the production site of the Rongsheng plant, we can see the CLIRIK ultra-fine ring roller mill and vertical milling equipment. CLIRIK has a wealth of on-site customer experience, and can provide customers with free design work plans, equipment guidance and selection, factory discounts, and comprehensive after-sales services.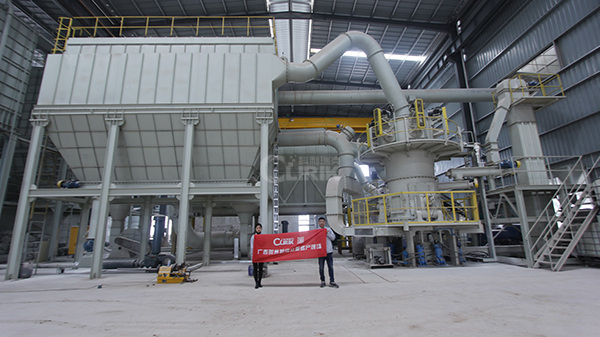 As a large-scale ore production line manufacturer, the ore crushing production line designed by CLIRIK for you has high configuration, good equipment performance, and economical prices. It is well received and trusted by customers. On-site inspection of ore production line equipment, free trial machine, etc. Welcome to visit the factory.
Who we are?
CLIRIK has a first-class manufacturing base with standardized and intelligent production lines.
CLIRIK's professional R&D, sales, installation and after-sales teams have provided door-to-door services to more than 100 countries and regions.
Which models can be selected for processing ultra-fine powder?
CLUM vertical roller mill: 20-5 micron(600-3000 mesh); D50=2 micron D97=4 micron
How to get the latest quotation?

You can leave a message online or contact CLIRIK directly:
Email: sales@clirik.com
WhatsApp: +8613512155195/+8613917147829