Limestone grinding mill is widely used in the mining industry, especially for processing limestone into ultra fine powder. HGM limestone grinding mill produced by Shanghai Clirik Machinery is one of a popular powder making machines which can be used in including limestone and other more than 300 kinds of minerals processing, besides the mining industry HGM limestone grinding mill also can be used in many other applications.
Limestone Grinding Mill Application and Capacity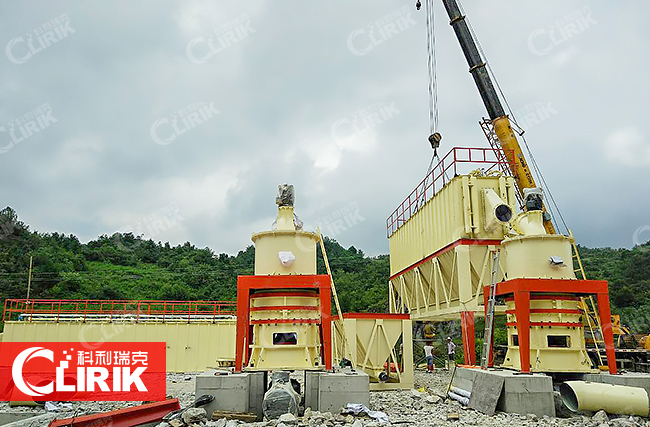 With the advanced technology and superior performance, HGM limestone grinding mill can grind limestone into 150-3000 mesh ultra fine powder. The fineness of the powder can be adjusted freely according to the needs of different industries. Such as, if you just need 800 mesh or 1250 mesh limestone powder, HGM limestone grinding mill can do that easily.
The capacity of HGM limestone grinding mill can reach up to 45 t/h, making it suitable for large-scale limestone powder processing. This high capacity ensures efficient and productive operations, meeting the demands of mining and industrial applications. And that's for sure, we have many models limestone grinding mill, the HGM is the grinding mill series, the largest model can do 45 t/h, if you just need the small capacity machine, please choose our small capacity limestone grinding mill.
Useful Limestone Powder in Daily Industries

The ultra fine limestone powder produced by HGM limestone grinding mill can be widely used in many applications. It can be used as a filler in industries such as rubber, plastics, and coatings, improving the product's performance and reducing costs. It can also be used in construction materials, such as cement and concrete, to enhance their strength and durability. So produce limestone powder can bring more benefits for the limestone powder factory. Moreover, the ultra fine limestone powder can be used in environmental protection applications too, such as soil improvement and wastewater treatment. It can also be used in the production of chemical products, such as calcium carbonate and calcium oxide. Limestone is really kind of treasure.
In conclusion, HGM limestone grinding mill is a versatile and efficient machine for processing limestone into ultra-fine powder. With its high capacity and adjustable fineness, it can meet the diverse needs of various industries. More information of high efficiency limestone grinding mill, welcome to contact with us, I will send you more details.