What is fly ash?
Fly ash
generally refers to fly ash. Tiny ash particles emitted during the combustion of fuel (mainly coal). Its particle size is generally between 1-100μm. Also known as fly ash or soot. The fine solid particles in the ash content of the flue gas produced by the combustion of the fuel.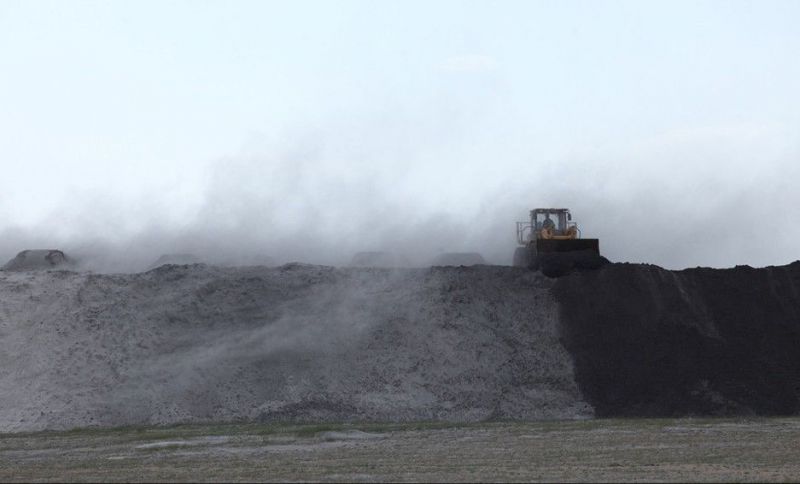 If a large amount of fly ash is not controlled or treated, it will cause air pollution, and it will block the river when it enters the water body. Some of the chemical substances cause harm to organisms and humans.
The fly ash processed by the mill can be used as an admixture in concrete with very good effect. This not only solves the environmental problem, but also makes full use of the material, which achieves two goals.
Some people say that fly ash is a kind of misplaced gold. It was previously buried in the soil. With the development of its use value, it is slowly being excavated and used in concrete mixtures, sintered bricks, port fillers, and other materials. The floating beads contained are also important fillers for thermal insulation materials and rubber, and their useful value is very large.
Uses of fly ash
1. Fly ash can be used as an admixture for cement, mortar and concrete, and becomes a component of cement and concrete. Fly ash is used as a raw material instead of clay to produce cement clinker, making sintered bricks, and autoclaved aerated concrete , Foam concrete, hollow bricklaying, sintered or non-sintered ceramsite, paving roads;
2. Construction of dams, construction of ports, farmland potholes and lowlands, coal mine subsidence areas and backfilling of mines;
3. Floating beads, micro beads, iron powder, carbon, aluminum and other useful substances can also be sorted from them. Among them, floating beads and micro beads can be used as insulation materials, refractory materials, plastics, and rubber fillers, respectively.
Fly ash processing technology production process
Firstly, a large amount of fly ash raw materials are collected from the flue gas of the power plant, and then sent to the grinding equipment through the electromagnetic vibrating feeder for grinding processing. The fineness of the grinding powder can be adjusted according to the requirements; the powdered coal after grinding The ash fine powder is collected and sorted through the powder collector and dust collector, and the finished product can be obtained.
Fly ash processing equipment- fly ash grinding mill
Fly ash grinding mill
, also called
fly ash Raymond mill
, is a device for grinding, processing and reusing fly ash. This equipment has good grinding products, stable work, and reliable operation. It is mainly responsible for the preparation process. Responsibilities, the economic value of fly ash processed by this equipment has been improved, and its application fields are broader, and it is welcomed by enterprise investors.
Fly ash grinding mill structure
The structure design of the fly ash mill is quite reasonable, usually composed of important components such as motor, analyzer, blower, finished cyclone, blade, grinding roller, grinding ring, spring rod, blade, spring seat, etc.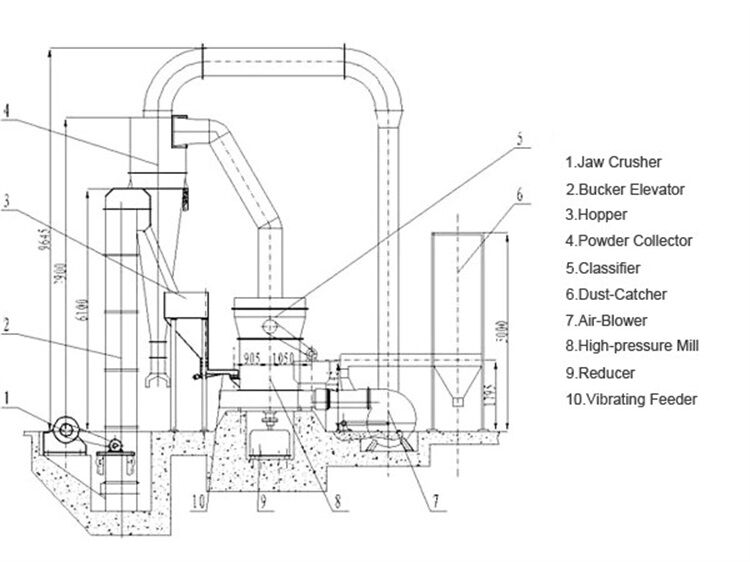 Working principle of fly ash mill
The fly ash material enters the mill from the feeding device and is fed between the grinding roller and the grinding ring. The mill is driven by the transmission device to move the grinding roller device suspended on the plum blossom frame, as it moves around the vertical axis With its revolution and its own rotation, the grinding roller is constantly swinging outward and pressing against the grinding ring.
The fly ash material is crushed and ground along with the continuous rolling of the grinding roller. The powdered fly ash material is blown up by the fan and sent to the analyzer for sorting. After the sorting is qualified, it will enter the cyclone collector with the wind flow, and the unqualified will fall back into the grinding chamber for re-grinding until it meets the requirements. Production requirements.
Technical parameters of fly ash Raymond mill
Model
YGM7815
YGM8314
YGM9517
YGM4121
MTM1600
Roller
Quantity(piece)
3
3
4
5
6
Diameter(mm)
260
270
310
410
440
Height(mm)
150
140
170
210
270
Ring
Inner Diameter(mm)
780
830
950
1280
1600
Height(mm)
150
140
170
210
270
Feeding Size(mm)
15
20
25
30
35
Finished Size(mm)
0.613-0.033
0.613-0.033
0.613-0.033
0.613-0.033
0.613-0.033
Motor Powder(kw)
18.5
22
37
75
132
Capacity(t/h)
1-3
1.2-4.6
2.1-5.6
2.8-10.5
5-20
Overall Dimension(mm)
4300*3500*5100
5300*4100*5200
7100*5900*7900
9200*7250*9700
12550*5700*8250
FAQ
Who we are?
CLIRIK has a first-class manufacturing base with standardized and intelligent production lines.
CLIRIK's professional R&D, sales, installation and after-sales teams have provided door-to-door services to more than 100 countries and regions.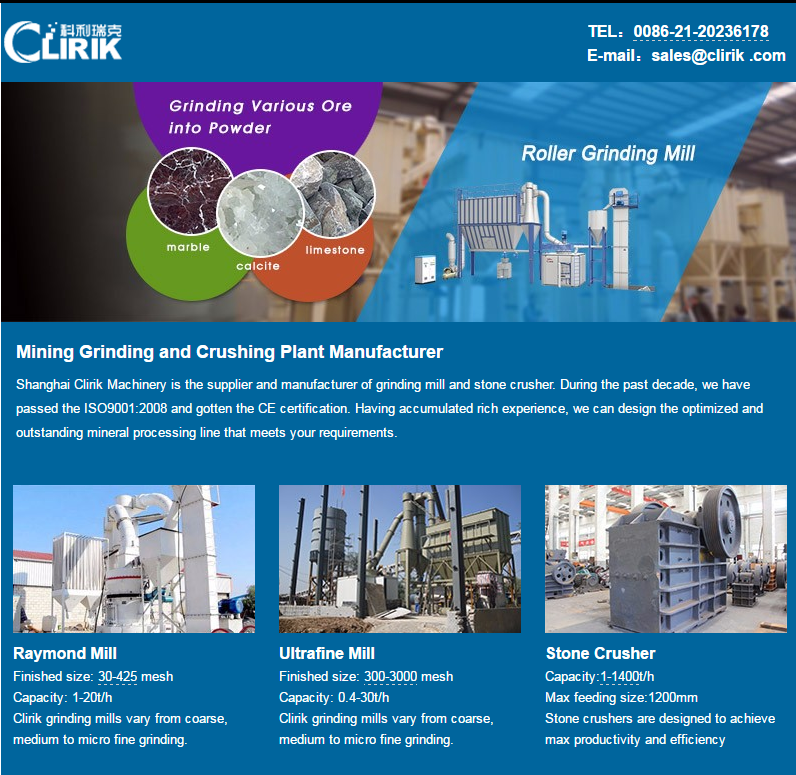 Which models can be selected for processing fly ash powder?
How to get the latest quotation?

You can leave a message online or contact CLIRIK directly:
Email: sales@clirik.com
WhatsApp: +8613512155195/+8613917147829