What is Kaolin?

Kaolin also named kaolin clay and china clay.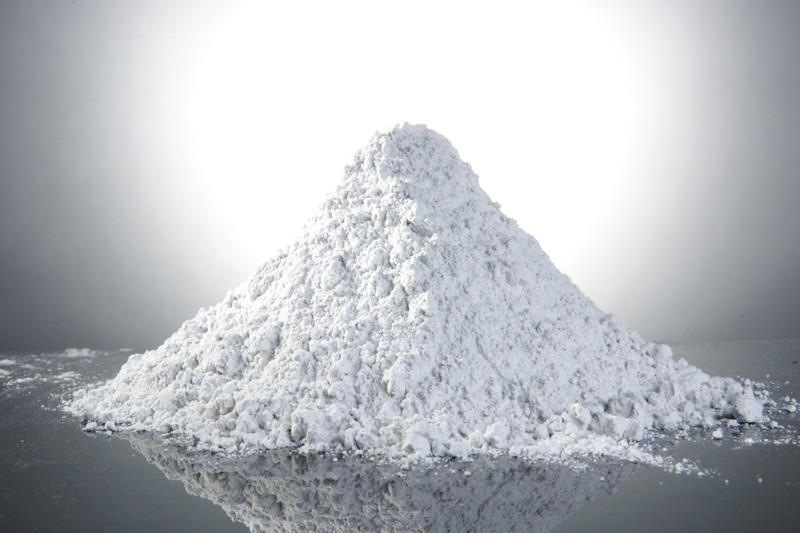 Kaolin is a non-metallic mineral, a kind of clay and clay rock dominated by kaolinite clay minerals.
The pure kaolin is white, fine, soft and soft, with good plasticity and fire resistance and other physical and chemical properties.
Its mineral composition is mainly composed of kaolinite, halloysite, hydromica, illite, montmorillonite, quartz, feldspar and other minerals.
Kaolin is mostly dull, white and fine when it is pure, and may have gray, yellow, brown and other colors when it contains impurities.
Depending on its origin, the appearance can be loose soil blocks and compact rock blocks. The density is 2.54-2.60 g/cm3. The melting point is about 1785°C.
With plasticity, wet soil can be molded into various shapes without breaking, and can remain unchanged for a long time.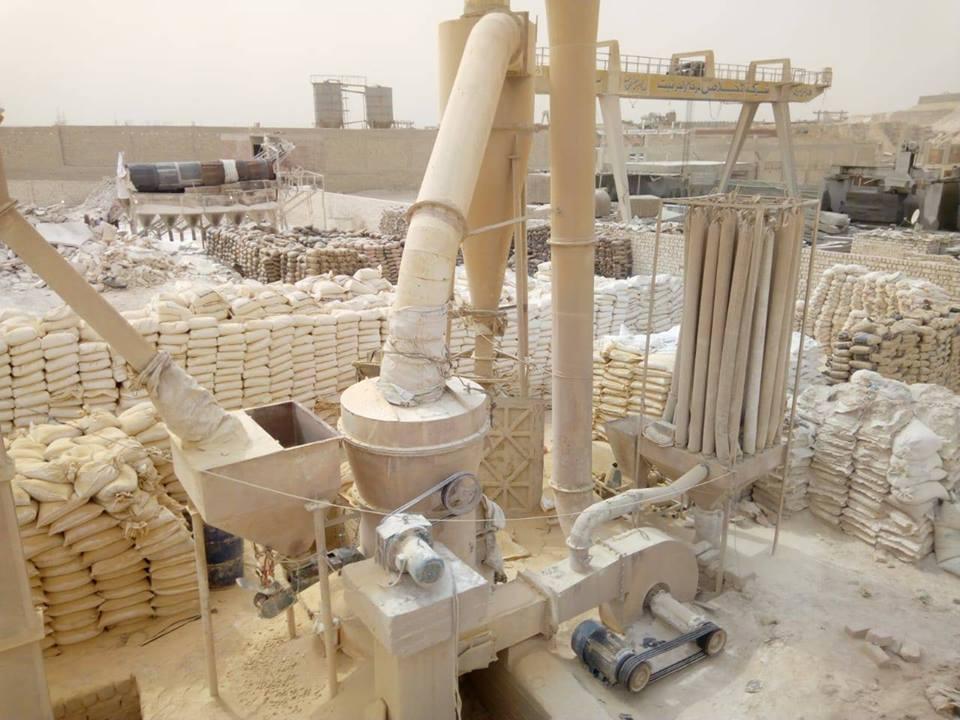 Kaolin application field

Kaolin has a wide range of uses. It is mainly used in refractory materials, papermaking, ceramics, and can also be used in coatings, rubber, plastics, pigments, cosmetics, medicine, textiles, chemicals and other industries. The following is an introduction to the production of kaolin Craft.
Insulation Materials

Kaolin has high whiteness, soft quality, easy to disperse and suspend in water, good plasticity and high cohesiveness, and excellent electrical insulation properties;
Refractory

Kaolin has good acid solubility, low cation exchange capacity, good fire resistance and other physical and chemical properties. Therefore, kaolin has become a necessary mineral raw material for dozens of industries such as papermaking, ceramics, rubber, chemicals, coatings, medicine and national defense.
High-tech field

In Japan, kaolin is also used to replace steel to make cutting tools, lathe drill bits, and internal combustion engine housings.
Especially in recent years, the rapid development of modern science and technology has made the application fields of kaolin more extensive. Some high-tech fields have begun to use kaolin as a new material. Even the high-temperature porcelain components of atomic reactors, space shuttles and spacecrafts also use kaolin. production.
Papermaking

Calcined kaolin for papermaking is made from high-quality coal-series kaolin as raw material, through ore beneficiation, ultra-fine grinding, and calcination.
It has a relatively complete hexagonal sheet structure, good porosity, reasonable particle size distribution range and excellent light scattering characteristics.
Coating and pigments

Kaolin is an excellent paint pigment due to its high whiteness, low abrasion value and good oil absorption. It is mainly used as a top coat in the paper industry. It has the characteristics of reducing production costs, improving paper performance, increasing ink absorption, good compatibility with other components, and high viscosity.
Kaolin powder processing technology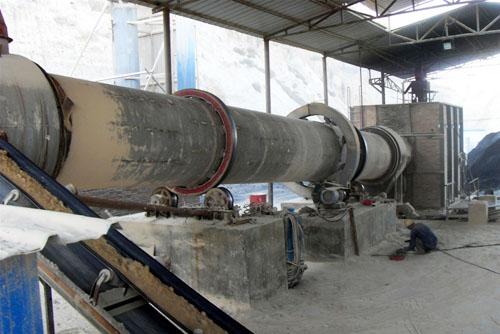 The first stage: drying of kaolin
Kaolin is used to dry raw materials through a dryer or a kaolin grinding mill with hot air according to the moisture content.
The second stage: kaolin feeding
The small pieces of kaolin after being crushed by the kaolin powder are sent to the storage hopper by the hoist, and then sent to the grinding powder machine room evenly and quantitatively by the feeder for grinding.
The third stage: Grinding and grading
The fine powder after kaolin grinding is classified by the classification system, and the unqualified fine powder is classified by the classifier and returned to the main machine of the vertical mill for re-grinding.
The fourth stage: the collection of finished products
The powder that meets the fineness is separated and collected in the dust collector through the pipeline through the airflow. The collected finished powder is sent to the finished product silo by the conveying device through the discharge port, and then is packaged by a powder tanker or an automatic baler.

Kaolin grinding mill equipment
At present, the conventional equipment for processing fine powder of kaolin below 400 mesh is YGM Raymond mill, high-pressure medium-speed mill, etc., which can process kaolin ore into finished products with different specifications of 80-400 mesh.
The complete configuration of kaolin grinding mill includes jaw crusher, bucket elevator, vibrating feeder, mill host, classifier, powder collector, pulse dust removal system, air compressor, electrical control system, and corresponding milling machine The supporting milling equipment.
The CLIRIK kaolin grinding mill has a unique crushing cavity structure and advanced classification device to ensure that the equipment can achieve ultra-fine powder processing. It is especially suitable for the processing of products with high whiteness requirements such as kaolin, calcite, ash calcium powder, etc. It has the characteristics of high whiteness, fine particle size, and no black slag.
1. Kaolin Powder Raymond Mill

Output: 8-78t/h,
Feed size: ≤25mm,
Discharge size: 80-325 mesh,
Features: The machine has a stable transmission, reliable operation, a through-screen rate of up to 99%, uniform fineness of the finished product, and less impurities. The material of the wearing parts is high manganese steel, and the service life is long.
2. Kaolin Powder High Pressure Mill

Output: 1-20t/h,
Feed size: ≤15mm,
Discharge size: 80-425 mesh,
Features: The equipment is small in size and adopts PLC electrical automation control, which effectively reduces the failure rate of the equipment. The grinding rollers and grinding rings are strong and wear-resistant, long service life, large output, and output increased by 10-20%; simple structure and convenient operation.
3. Kaolin powder ultrafine mill:

Output: 0.5-45t/h,
Feed size: ≤20mm,
Discharge size: 400-2500 mesh,
Features:
1. Low noise and low vibration.
2. Lida (21 grinding rollers, three-layer grinding roller ring groove), with a lot of fine powder.
3. The grinding ring and grinding roller wear uniformly and have a long service life, which is 3-5 times that of ordinary Raymond grinding.
4. Suitable for the processing of hard materials.
5. The iron content in the micropowder is small.
6. The output of fine powder is high, and it can be operated continuously without affecting the oil filling of the spindle bearing chamber during operation.
7. Low power consumption, high efficiency, convenient installation and maintenance.
4. CLUM ultrafine vertical mill:

Output: 3-20t/h,
Feed size: ≤10mm,
Discharge size: 400-3000 mesh.
Features: The powder produced by this equipment has high fineness and good sphericity, which is suitable for the manufacture of high-end superfine powder.
FAQ

Who we are?

Shanghai CLIRIK Machinery Co.,Ltd. has been committed to the field of ultra-fine powder grinding machines for 20 years.
CLIRIK has a first-class manufacturing base with standardized and intelligent production lines.
CLIRIK's professional R&D, sales, installation and after-sales teams have provided door-to-door services to more than 100 countries and regions.
Which models can be selected for processing ultra-fine powder?

YGM Raymond mill: 613-33 micron(30-325 mesh); D90=30 micron
CLUM vertical roller mill: 20-5 micron(600-3000 mesh); D50=2 micron D97=4 micron

What information should customers give us in order to let us provide more efficient & suitable quotation and assistance?
1. What kind of material do you process?
2. What is output size do you need?
3. What is capacity do you need?

What's the payment terms?

Negotiable

Are customized products accepted?

Your idea, your choice, we design. Nothing is impossible. We are always waiting for you here, where are you.

What about the price?

We would give you a latest price according to the model and quantity.
How to get the latest quotation?

You can leave a message online or contact CLIRIK directly:
Email: sales@clirik.com
WhatsApp: +8613512155195/+8613917147829