Hot sale mtw trapezoid mill, Low price mtw trapezoid mill with CE
1. Most professional mtw trapezoid mill
2. Energy-Saving about 20%~35%.
3.Stable performance
4.Most Competitive Price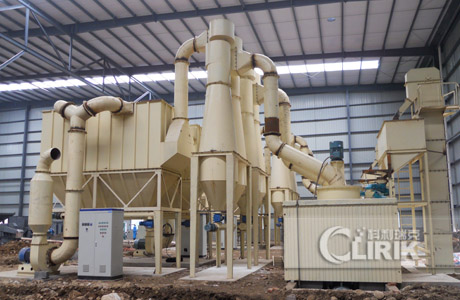 Working principle of mtw trapezoid mill
1)Raw material which has been crushed to the size specified is elevated into a hopper from which the stuff is loaded. And then through the vibrating feeder ,the materials will transferred evenly and continuously into the mtw trapezoid mill in federal way grinding chamber for powder-processing. After this,the ground stuff is carried by the air from the blower into the classifer for regrinding.The set's airflow system is closely sealed up and circulated under the condition of negative and positive pressure.

2)It is driven by rotation of the central axle through decelerator ,with the up end of the axle connecting to a quincunx-rack upon which the grinding equipment is fixed. The whole set equipment turns together with the axle along the grinding ring while the rollers rotate driven by the fractional force .A set of shovel are installed at the lower end of the quincunx-rack.While turning together with the rollers ,the shovels shed the stuff onto the gap between the rollers and the ring ,and that's where the stuff layer forms .The rotating rollers ,while turning together with the ring ,grind the stuff layer into powder.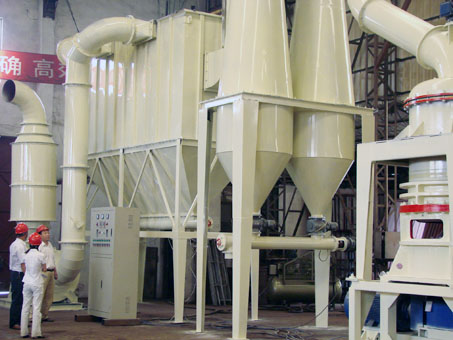 3) The turning speed of the impeller can be adjusted to the requirement of the fineness of powder products .

4) mtw trapezoid mill plays an important role in ensuring the function of the grinder . As the high-speed revolving air current mixed with ground stuff is flown into the cyclone-collector ,the ground stuff is separated from the air-current The total production procedure is continuous until the machine is shut down
Technology Advantages of mtw trapezoid mill
1.High Efficiency
Under the same finished final size and the same motor power, the capacity of the machine is twice as much as jet mill, mixing grinder and ball mill, and energy consumption decreased 30%.

2.Long lifecycle of spare parts
The ring and roller are forged by special material with high utilization,the lifetime can reach 2-5 years for grinding calcite.

3.High safety and reliability
As no rolling bearings or screws in grinding cavity, there are no problems caused by bolts shedding or rapid wear of bearings and seal components.

4.High fineness, flexible adjustment
The final fineness of the grinding materials can be adjusted between 325 meshes and 2500 mesh (47-5 micron), and the product fineness can reach D97≤5μm.
5.Environment-friendly