Calcite
is a common non-metallic mine, in the Calcite powder deep processing project, which grinding mill is more popular, more profitable?
The mill manufacturer
CLIRIK MACHINERY
is a equipment manufacturing manufacturer, ultrafine grinding mill, vertical mill, Raymond mill and other equipment, which have accumulated rich research and development experience.
They are ideal mineral powder processing equipment. Among them, the ultrafine grinidng mill is a special equipment that helps Calcite deep processing project creation value.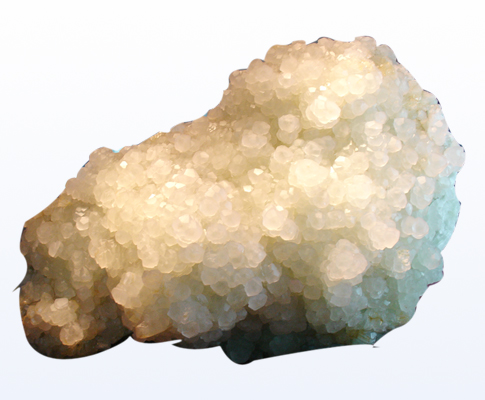 Calcite
Calcite powder application
Calcite is a more common calcium carbonate mineral, which is widely distributed, which can be grinded into Calcite powder through the processing of industrial milling machines.
Calcite powder is a heavy calcium powder, which is an upstream and raw material manufactured by most industrial manufacturing.
Calcite minerals have almost included all the production and manufacturing sectors of all the lightweight industries.

1. Calcite can fill in additives in food.
2. Calcite uses a flux in the metallurgical industry.
3. Calcite is used to produce cement, lime, and
4. Calcite can be used for papermaking,
5. Calcite can also be used in production and processing of plastics, toothpaste, glass, etc.
Ultrafine grinding mill is used in calcite deep processing projects
To help Calcite is applied to each grinding market, you need to use a professional Calcite mill. How to choose a grinding machine is more ideal? Grinding efficiency is higher?
CLIRIK Machinery
is a mill manufacturer specializing in the production of Raymond mills, vertical mills, ultra-fine grinding mills, ultra-fine vertical mills and other grinding equipment.
Grinding equipment produced by CLIRIK is widely used in many markets such as coal mines, marble, limestone, solid waste residue, fly ash, barite, titanium dioxide and so on.
CLIRIK is a powerful, market-centric and efficient grinding equipment manufacturer.
The HGM calcite ultra-fine grinding mill has comprehensive mechanical crushing properties such as roller compaction, milling, and impact. The milled powder can be adjusted arbitrarily between 325-2500 mesh.
It is suitable for grinding various non-metallic minerals with Mohs hardness below 7 and humidity within 6%. CLIRIK provides tailor-made services to customize scientific and reasonable selection and configuration plans based on the grinding fineness, production capacity, equipment installation area and other information required by the project to help the grinding project create capacity and value.
The Calcite Ultrafine grinding mill production line uses an open system to effectively reduce the heat generated by the body grinding, making the powder powder better, and makes the full set of equipment more stable. The operation is safe and reliable in the grinding chamber compared to the normal mill, there is no rolling bearing in the Calcite ultrafine grinding mill, there is no screw, so there is no problem with bearing and other seals, and the screw is avoided and destroying the machine. problem. Environmentally-friendly non-pollution.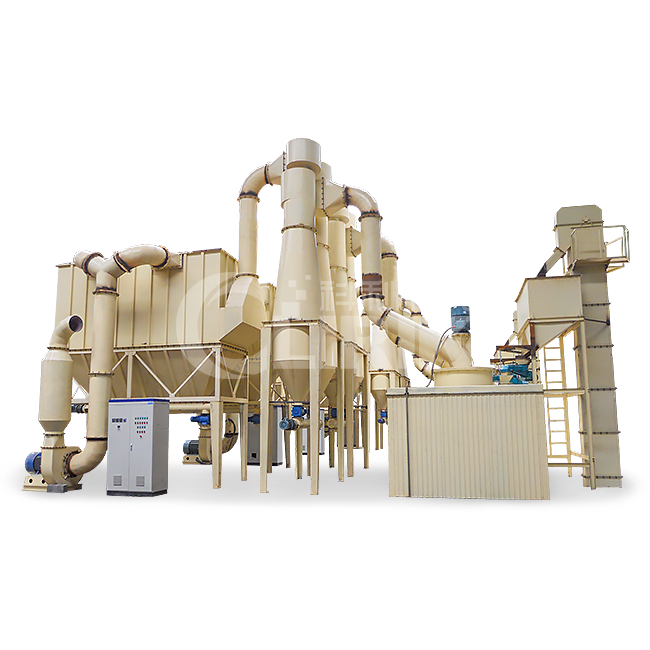 Characteristics of calcite ultrafine grinding mill:
1. Small noise, small vibration.
2. The pressure is large (21 wear rollers, three-layer grinding rip groove), and the fine powder is more.
3. The ring roller mill and the wear wear are uniform, long service life is 3-5 times the ordinary Raymond mill.
4. Suitable for processing of hard materials.
5. Small iron content in fine powder.
6. Fine powder production is high, and can be continuously operated, and the oil injection of the spindle bearing room is not affected during operation.
7. Small power consumption, high efficiency, convenient installation and maintenance.
8. There is no blade feeding in the ring roll grinding machine to reduce the incidence of fault.
Why Choose Us?
Shanghai CLIRIK Machinery Co.,Ltd. has been committed to the field of ultra-fine powder grinding machines for 20 years.
CLIRIK has a first-class manufacturing base with standardized and intelligent production lines.
CLIRIK's professional R&D, sales, installation and after-sales teams have provided door-to-door services to more than 100 countries and regions.
Which models can be selected for processing ultra-fine calcite powder?
CLUM calcite vertical roller mill
: 20-5 micron(600-3000 mesh); D50=2 micron D97=4 micron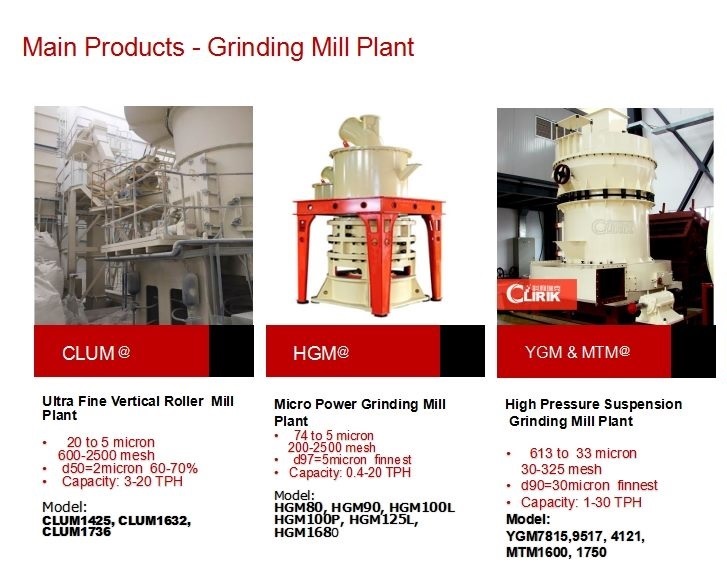 What information should customers give us in order to let us provide more efficient & suitable quotation and assistance?
1. What kind of material do you process?
2. What is output size do you need?
3. What is capacity do you need?
How to get the calcite grinding mill latest quotation?
You can leave a message online or contact CLIRIK directly:
Email: sales@clirik.com
WhatsApp: +8613512155195/+8613917147829