A layer of cylinder liner is installed in the surface of the rotary cylinder of the
micro powder grinding mill
.Its liner structure shape has intervals of u-shaped slot in the axis of the cylinder and the barrel circumferential direction, which gives it following advantages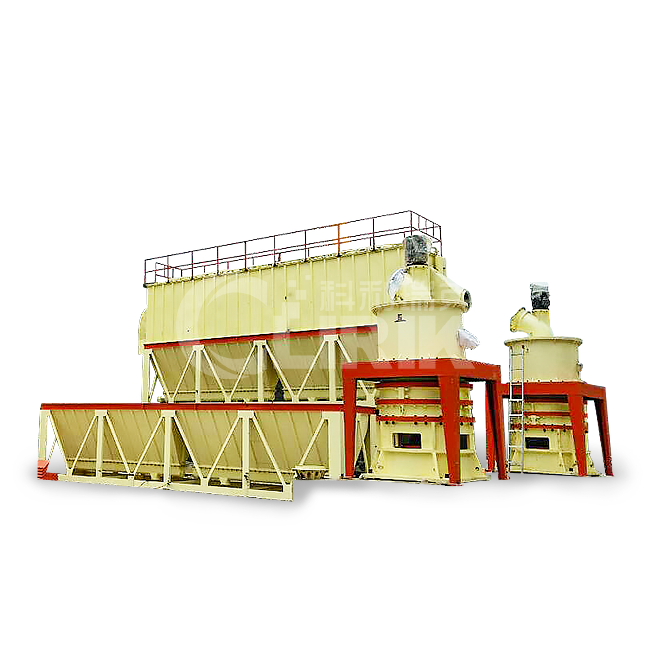 1. The cylinder liner on the circumferential direction of the u-shaped slot has grinding media with the rotation of the cylinder which reaches a certain height then it makes a free fall. It can not only increase the hoisting height of the grinding media, but also strengthen the crushing and grinding ability of the material grinding media, middle liner and grinding medium.
2. The cylinder liner of axial u-shaped slot and circumferential direction of the u-shaped slot take the effect of increasing the surface of the cylinder liner. Due to the increase of the surface of the cylinder liner, it plays the role of the contacts between the grinding medium and the cylinder liner.
3. The u-shaped slot of the cylinder liner taking the effect of arc transition contacts with steel ball, increasing the contacting area grinding material and contacting time.
4. After the application of u-shaped lining board structure, the diameter of the grinding medium and monomer quality can be greatly narrowed, on the premise of constant grinding medium load weight, a single quality reduction means the increasing of the number of grinding medium, the number of increasing makes the number of impact and grinding efficiency greatly improved.
Traditional old
micro powder grinding mill
has the problems of high power consumption and low efficiency, and it works with lower power consumption, grinding the finished material into uniform particles. Meanwhile, the index of fineness is stable. It improved the production efficiency and product quality of the enterprise.