Silica powder is one of the most common varieties of sand found in the world. Silica powder is used throughout the world, and in so many different ways it is hard to imagine a world without it. From water filtration, to glass manufacture, to industrial casting, to sand blasting, to producing concrete, to adding texture to slick roads, silica powder impacts every aspect of daily life.
Micron Silica powder grinding mill machinery manufacturer
CLIRIK is leading and professional silica powder grinding mill machinery manufacturer in China, and we supply many kinds of silica powder processing equipments, such as silica crusher (jaw crusher, cone crusher, impact crusher), silica sand making machine, silica powder grinding mill ( Raymond mill,
ultrafine grinding mill
) etc. Our products all have excellent performance and have exported to many countries, such as Iran, Jordan, Qatar, Libya, Angola, Zambia, Mozambique, Brazil, Chile, Yemen, Colombia, Ecuador, Venezuela, Guyana, Peru, Bolivia, Paraguay, Argentina, Uruguay, Ethiopia, Iraq, Oman, Egypt, Suriname etc.
Micron silica powder grinding machine system: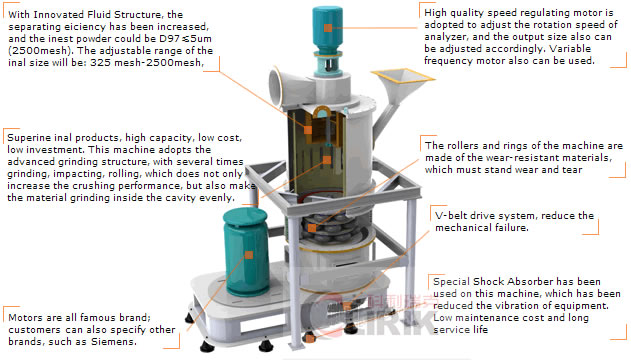 As a high-efficiency milling machine, CLIRIK Raymond roller mill and
Ultrafine grinding mill
are widely applied in quartz sand, silica sand, foundry sand, fine sand and other sand abrasive industry. By being a component of closed production lines, the coarse mill can produce various size products of better effect. Of course, this is just a general ore processing, for more info about this
micron silica powder grinding mill plant
, Shanghai CLIRIK based on your type of ore you mine equipment that best suits you, If you have any questions, we are welcome to contact us on online chat or leave messages to us, our technical staff will give you a detailed answer.