Generally speaking, our HGM series ultra fine powder grinding mill can process the limestone powder in a range between 300 mesh to 2500 mesh, compare with other models of ultra fine mills, the HGM series has a larger capacity, such as, for 800 mesh limestone powder grinding, the maximum capacity of our ultra fine powder grinding mill can up to 30 t/h.
On yesterday, we had treated two customers who come from American and Iran, they are cooperation partner and good friends, they had their own quarry and stone powder making base on Costa Rica. Expect English they are also very good at Spanish, this time, they come to our factory to visit our company, and want to know how great our ultra fine powder grinding mill for limestone powder making.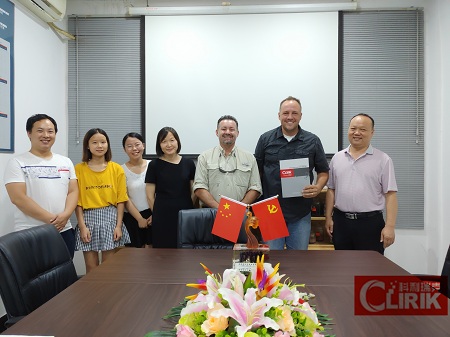 1.The yield is 40% higher than other mills.
2.High utilization rate of Wear material:2-5years.
3.Adjustable particle size:325-3000mesh.
4.High safety and reliability. The design of the mill is rigorous, so no screw loosening to damage the machine.
5.Closed system, so it is the green and ideal equipment for environment protection.