How to make calcite powder? How is calcite application in industry?
As calcite powder plays an important role in all kinds industries. Calcite powder making machine is more and more important. In many quarry you can see the calcite production series. Shanghai Clirik is a major stone crusher and milling machine manufacturer and exporter in China, the rock crusher as well as grinding mill may mill the actual calcite into fine and ultrafine powder.
The grinding mills supplied by Clirik containultrafine grinding mill, Raymond mill, vertical roller mill, high pressure medium speed mill etc. The ultimate feed size of Raymond mill can be down to 0. 07mm, the vertical mill and high pressure mill may grind the calcite natural powder to 400meshs, and the ultrafine grinding mill may mill the calcite powder right down to 2500meshs~3000meshs in diameter.
Working Principle of Clirik ultrafine grinding mill: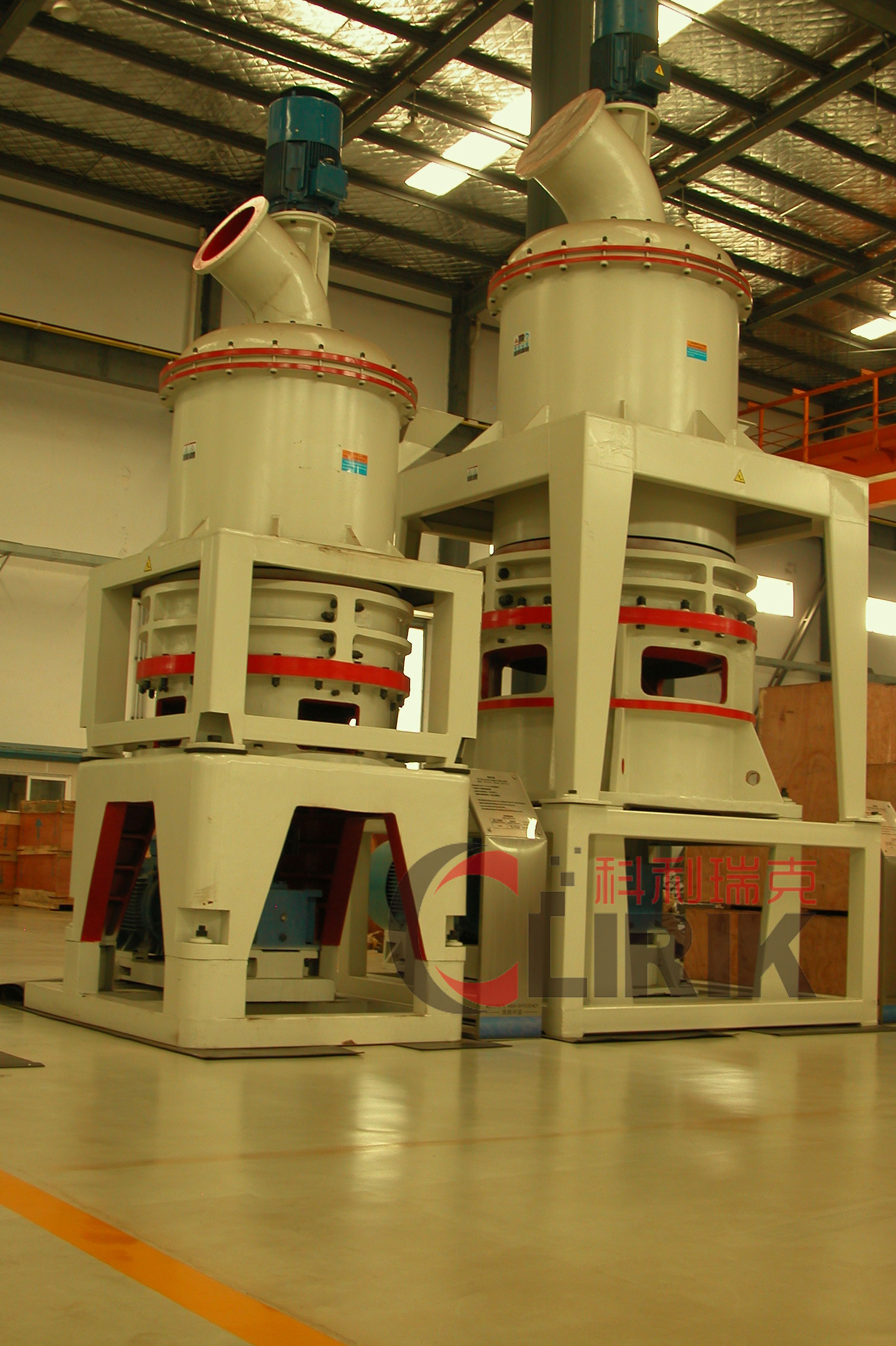 The main bearing and each dial are driven by electromotor of main machine through reducer, and numbers of rollers, which are rolling in the ring, are driven by dial through plunger. After crushed by hammer crusher, the big materials become small ones and are sent to storage hopper by elevator and further sent to the middle of first dial evenly by the electromagnetic vibrating feeder and feeding pipe. The materials will be driven to the edge of dial by centrifugal force and fall down into the ring, crushed and grinded by roller, and become powder after production of three rings. The high pressure centrifugal blower will inhale air from outside and blow the crushed materials to classifier. The rotating turbo in the powder concentrator will make the coarse material return to the mill and reground, while the fineness will mix with the air and go into the cyclone and be discharged in the discharge bin, which is at the bottom of it. The air, which mixed with very little fineness, will be purified by impulse duster and discharged by blower and muffler.
Application of Calcite powder
Calcite is usually hit a lot of square parts, so is referred to as calcite. Calcite Crystal shape of varied, their assortment is usually clusters of crystals, may also be granular, huge, fibrous, creamy and earthy Chung, and so forth. Calcite color changes based on the containing impurities, including iron manganese to yellow, pink, Brown and black, and so on. But in General, it is white or colorless. It is the main mineral of limestone and marble, has numerous uses in the manufacturing existence.
Heavy calcium fine powder for synthetic stone, artificial floor tiles, normal rubber, artificial rubber, coatings, plastic, composite new calcium plastic, cable, paper, toothpaste, cosmetics, glass, medicine, paint, ink, cable, power insulation, food, textile, feed, bond agent, seal agent, asphalt, creating materials, felt creating materials, and fire ceiling and everyday chemical, merchandise in the for fill material.
The Calcite powder main application field is:
a. For rubber industry
b. For plastic industry
c. For paint industry
d. For the paper industry
e. For the construction industry(dry mortar and concrete)
f. For fire ceiling industry
g. For artificial marble industry
h. For floor brick