Clirik
grinding mill
is very hot sale now. More and more people, not matter at home or abroad are willing to buy our grinding mill. Why our grinding mill was sold so hot?
As we all know, it's ture that the large sized
grinding mill
are very popular no matter at home or abroad now. Mineral resources are processed by the crushers and grinders and then get handled through the flotation equipment which can increase the utilization rate of the minerals and form an incredible developing opportunity for the domestic mining machinery manufacturer.
The new type of
grinding mill
made by our company belongs to a kind of ultra fine powder grinder family which owns the advantages of both ball mill and the Raymond mill. It has adopted the unique crushing and wrecking theory which can make the machine work with high efficiency and low energy consumption.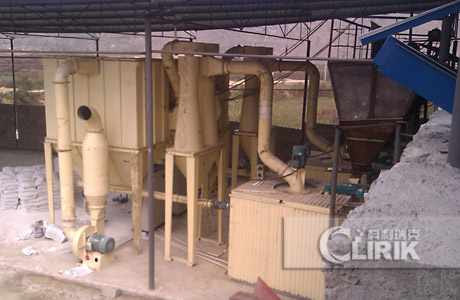 To do deep processing of the materials, we need not only the crushing equipment in the early period, but also different
grinding mill
. In order to meet the large amount of demand from the domestic market, the Chinese mining machinery manufacturers must make more progress about the quantity and quality of the crushers and grinding mill.
I believe that, we are dedicated to work, for the sake of customers, as well as the spirit of the pursuit of excellence. Be sure to attract more and more customers to cooperate with us. As a professional
grinding mill
manufacturer, we are looking forward to cooperate eith you. Thanks for your reading.