Clirik cement grinding mill plant
:
Clirik uses supreme quality raw material and latest technology to manufacture professional cement grinding mill plant in accordance with the industrial standards and norms.
Grinding materials of our cement grinding mill plant include various stones and rocks, such as: Kaolin, limestone, calcite, marbles, barites, gypsums, pyrophyllites, dolomites, calcium carbonates, pigments, clays, coals, carbon black, activated carbons, feldspar, talc, mica, carbon black, petroleum coke, alumina, chromic oxide, quartz, cements, up to more than 100 materials.
100mt per day Cement grinding plant equipments: grinding mill main unit, classifier, powder collector, dust cleaner, blower, muffler, sound-proof room, crusher, bucket elevator, storage hopper, and vibrating feeder.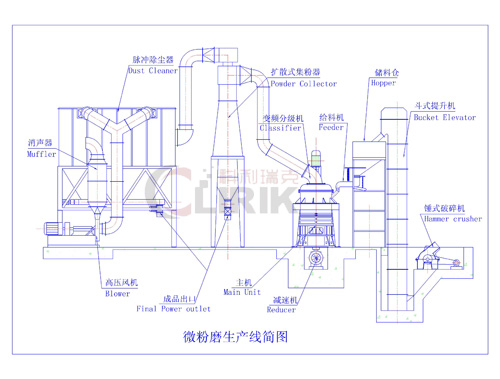 Cement grinding mill plant features:
1. High efficient
2. Longer life time
3. High safety and reliability
4. High fineness
5. Environment-friendly