Manganese phosphate is used as a treatment for rust and corrosion prevention on steel. Depending on their oxidation state, manganese ions have various colors and are used industrially as pigments. The permanganates of alkali and alkaline earth metals are powerful oxidizers. Manganese oxide is used as the cathode material in zinc-carbon and alkaline batteries. In order to adapt to the needs of the market, manganese oxide powder of micron size has been increasingly accepted. How to get micron size manganese oxide powder? Clirik HGM series micronizer can be your first choice.
Images about HGM manganese oxide micronizer machines: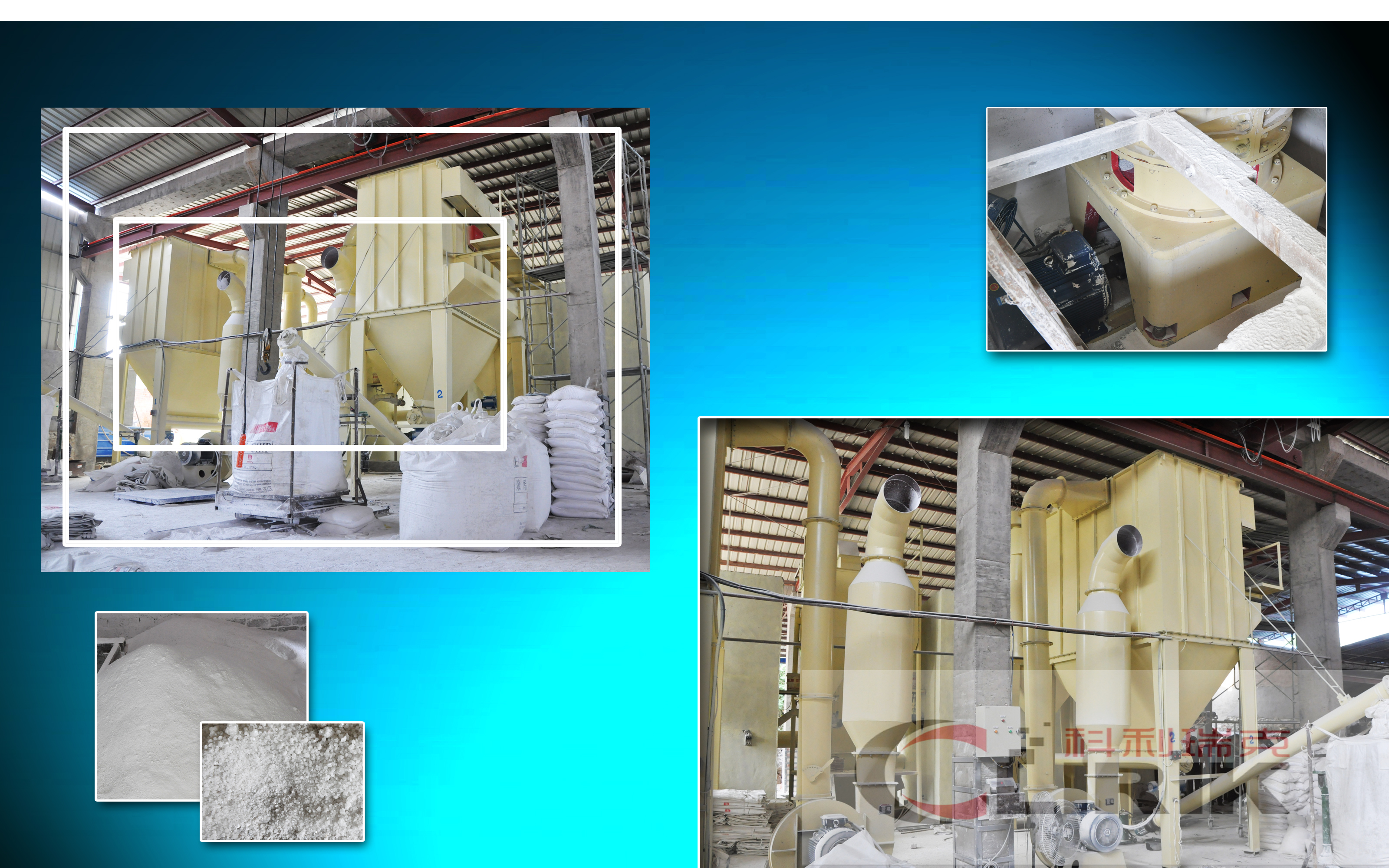 HGM Manganese oxide micronizer features:
1) High capacity
2) Low consumption
3) Finished fineness adjustable
HGM Manganese oxide micronizer is mainly applied to grind non-inflammable, non-explosive and brittle materials with Mohs' hardness under six. Such as calcite, chalk, limestone, dolomite, kaolin, gypsum, and talc etc, totally more than 100 kinds of materials. Product fineness can be controlled between 300~3000 mesh (47~5 micron)
Comparable with ball mill, Manganese oxide micronizer has features of low cost, high capacity, easy operation; Comparable with Raymond mill for coarse powder up to 325 meshes, it can produce fine powders between 47 and 5 microns (300 to 3000 meshes)
The whole set HGM Manganese oxide micronizer consists of hammer crusher, bucket elevator, storage hopper, vibrating feeder, main unit, inverter classifier, cyclone collector, pulse deduster system, high pressure positive blower, air compressors and electrical control systems.