What is mesh, and what is the relationship about mesh versus grinder particle sizes?
The simply physics definition of mesh is material's particle size or fineness, generally is defined as in the area of 1-inch* 1-inch screen, material through the mesh, mesh number is defined as the number of mesh. For example 200meshs means the material can through the screen which has 200meshs in the area of 1 square inches. And so on, the larger mesh number, the thinner particle size; the smaller mesh number, the larger particle size.
Unit conversions (United States standards) of mesh and grinder particle size (um):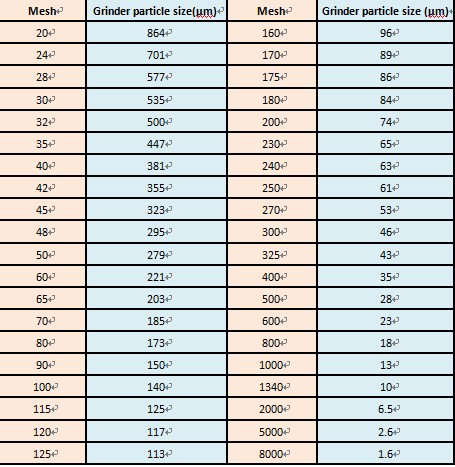 Clirik
micro powder grinding mill
can be used in processing fine and super fine powder adjust between 300meshs and 3000meshs, output is 0.5~12 tons per hour.
RELATED:
China micro powder grinding mill
HGM90 Micro powder grinding mill