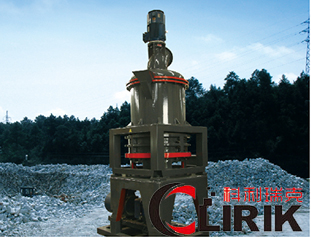 The purpose of HGM series
Ultra Fine Mill
:
Clirik HGM Series
Ultra Fine Mill
is broadly for micron powder making. The output size can attain 3000mesh (5um). It really is suitable to grind the materials with middle and reduced hardness, moisture under 6%, and also the material should be non-explosive and non-flammable, like: calcite, chalk, limestone, dolomite, kaolin, bentonite, steatite, mica, magnetite, iolite, pyrophillite, vermiculite, meerschaum, attapulgite, diatomite, barite, gypsum, alunite, graphite, fluorite, phosphate ore, potassium ore pumice, and so forth.
HGM Series
Ultra Fine Mill
' flow field structure, improving the accuracy of classification and the ultrafine powder can be less than 3,000meshs. The final fineness of the grinding materials can be adjusted between 325 meshes and 3000 meshes. So our HGM Series
Ultra Fine Mill
can be not only used in producing superfine powder, but in producing coarse powder replacing of Raymond mills and coarse powder mill.
The features of HGM series
Ultra Fine Mill
:
---Large capability and low usage;
---Superior grinding cavity style;
---Top quality grinding media;
---Superior intelligent speed management device;
---Significant variety of fineness adjusting.
HGM Series
Ultra Fine Mill
is environment-friendly. The application of pulse detester and muffler greatly alleviates dust pollution and noise.
Because of HGM Series
Ultra Fine Mill
's high fineness, high production and high- performance, it has been the main products of clirik during2012.