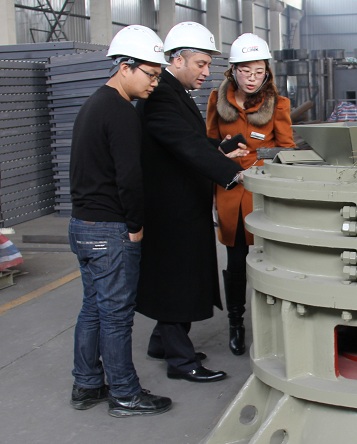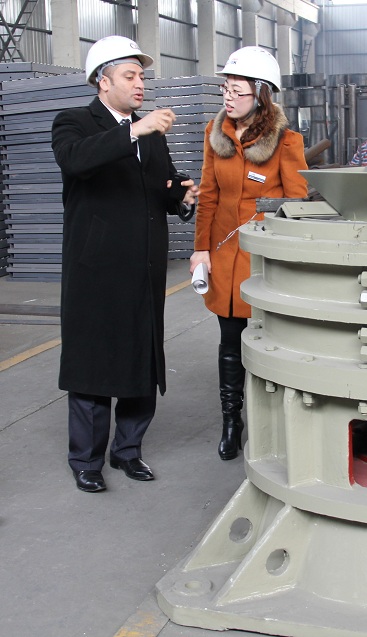 Today, one Egypt customer comes to CLIRIK. He is very interested in CLIRIK calcium carbonate grinding mill. CLIRIK
calcium carbonate grinding mill
is mainly applied to grind non-inflammable, non-explosive and brittle materials with Mohs' hardness under six. Such as calcite, chalk, limestone, dolomite, kaolin, gypsum, and talc etc, totally more than 100 kinds of materials. Product fineness can be controlled between 300~3000 mesh (47~5 micron).
CLIRIK
calcium carbonate grinding mills
have been sold widely in Eastern Europe, Middle East, Africa, South Asia, Oceania, and America, etc.
Performance and features of
Calcium carbonate grinding mill
1. High efficiency
Under the same final size and power, the product capacity of micro powder grinding mill is twice than jet mill and agitation mill.
2. Long lifetime of wearing parts
The roller and ring are made of special material, which improve the grinding efficiency a lot. For same material and final size, the lifetime of its wearing parts can reach to more than one year, about 2-5 times as long as that of vertical shaft impact crusher and turbo-mill. Especially when handling calcium carbonate and calcite, the lifetime can reach 2-5 years.
3. High safety and reliability
There are no rolling bearings and bolts in grinding cavity, so problems caused by bolts shedding or wear of bearings and seal components will never happen.
4. High fineness of products
The product fineness can reach D97≤5μm.
5. Environment friendly
The application of DMC-120 pulse dust collector and muffler reduce the pollution and noise of the dust, which has reached national environment protection standard
Production Line Configuration of
Calcium carbonate grinding mill
The whole set HGM
Calcium carbonate grinding mill
consists of hammer crusher, bucket elevator, storage hopper, vibrating feeder, main unit, inverter classifier, cyclone collector, pulse deduster system, high pressure positive blower, air compressors and electrical control systems
Welcome Egypt customer come to visit our
calcium carbonate grinding mill
, and hope that we can successfully set up business relationship.