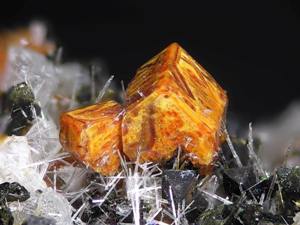 Feldspar Application
As a material of glass making, feldspar is also used as ceramics industry raw materials, this part takes 30% of the whole dosage. Other feldspar is used in chemical, abrasives and electrode industry. Feldspar is high-Al2O3 content and can het melted at lower melting point than alumina. Ceramic body ingredient: feldspar works as backbone materials before calcination and deduces the contract and transformation because of dry, improve arid performance and short drying time.
Feldspar Grinding Plant
Feldspar grinding plant consists of feldspar grinding machine, of course, after feldspar crushed. Feldspar grinding is the required process when size reduction of below 5-20 mm is needed. Feldspar grinding is a powdering or pulverizing process. Clirik supplies the right feldspar grinding solution to every method and application.
The crushed feldspar is grinded into fine powder by grinding machines. The common feldspar Grinding mill is Vertical mill. Vertical mill is one advanced Grinding mill based on Clirik many years' mill experiences. It can crush, grind, and classify the materials. It features Low Investment Cost, Low Operation Cost, High Drying Ability, the stability of product quality, Maintenance convenience, Environmental protection, etc. Clirik is a professional manufacturer of Stone crushers and industry Grinding mills. We can design different crushing and grinding plants basing on the customers' requirements. If you want to buy feldspar crusher or feldspar grinding machine, you can contact us.
Feldspar Powder Processing Plant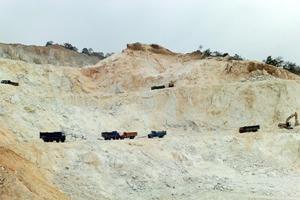 Feldspar powder is useful in kinds of industries, feldspar stone can be made into: glass flux, glazing, enamel materials, etc. In the processing, may use feldspar crushing and grinding machine, stone feldspar crusher, feldspar mill.
Based on many years' R&D on feldspar grinding machine, and considering thousands of users' suggestion, absorbing technology advantages from the same field abroad and domestic, organizing elite powder processing experts to investigate, research, try again and again; finally, we developed 6 series feldspar processing plant, such as vertical grinding machine, ultrafine grinding machine, Raymond mill,coarse powder mill and high pressure grinding mill.
Grinding Plant is widely used in metallurgy, building materials, chemicals, mining minerals in areas which use feldspar grinding process.
For more details Please contact a Clirik mining service online for your feldspar grinding plant inquiries!