Raymond wollastonite mill
Raymond Grinder
Raymond can replace the ball mill is a new, highly efficient, the use of closed circuit for high fine powder devices. The Raymond adapted to small and medium mining, chemicals, building materials, metallurgy, refractory materials, pharmaceuticals, cement and other industries. The Raymond grinding mill is popular in the traded of mining, building materials, chemical engineering and metallurgy for size reduction, dispersion, or specialized needs, powder generation and processing for industrial process.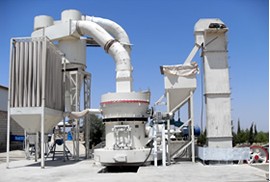 Raymond Grinder Spares Parts:
Raymond entire structure is from the host, of machines, plumbing fixtures, fans, finished cyclone, jaw crusher, bucket elevator, electromagnetic vibrating feeder, electric motors and other components. One Raymond hosts from the rack, inlet volute, blade, roller, wear rings, casings and electrical components.
Raymond Grinder Features:
1. Machine for three-dimensional structure, small size, systematic, and from raw material milling and rough to the final delivery to the packaging, can be self-contained independent production system;
2. Fineness of finished powder will even, through screening rate of 99%, which is difficult to have the other milling equipment;
3. Drive Unit with sealed gear box and pulley, transmission smooth, reliable operation;
4. Raymond important parts are made ​​of high quality steel, wear-resistant parts are high-performance wear-resistant materials, machine wear, and reliable operation. Host running a knife blade is always in contact with the material, so the shovel from the upper and lower turret two parts, the worn connecting bolts can be swapped demolition.
Raymond MillWorking Principle:
Raymond Millwork, will need to crush the material from the hopper into the machine casing to join the side of the machine, rely on the host plum hanging roller device shelves, the revolution around the vertical axis, while its rotation, the rotation Centrifugal force, roller swing out, pressed on the ground ring, so shovel blade to the grinding material between roller and grinding ring, because of the rolling roller compacted to achieve the purpose of crushing.
Raymond GrinderUsed in Marampa Haematite Iron Ore Mine:
The Marampa mine is a brownfield haematite iron ore mine located approximately 150km north-east of Freetown in Sierra Leone, West Africa. During the mining and processing process, a two-phase high intensity magnetic separation process will result in 65.5% iron with 2.5% SiO2 and 2.9% Al2O3 from approximately 3t of tailings. Raymond mill is widely used in the iron ore milling circuit to grind the crushed iron ore. The coarse grinding mill can handle with bulk iron ore minerals and grind the iron ore down to 1mm.
Customer: Marampa Haematite Iron Ore Mine
Country: Sierra Leone
Raymond Grinder Application
Raymond Mill is widely used in metallurgy, building materials, chemicals, mining minerals in areas such as grinding materials processing, suitable for processing the following seven Mohs' hardness, moisture below 6% of all non-inflammable and explosive ore, Such as gypsum, talc, calcite, limestone, marble, feldspar, barite, dolomite, granite, kaolin, stone, bauxite, iron oxide red, iron ore and so on, fineness in the 613-micron ~ 440 micron (0.613 mm -0.044 mm) between the machine and the fan through the analysis of joint action to meet the requirements of different users.
RELATED:
HGM series micro powder grinding mill;
limestone powder grinding mill;
micro powder grinding mill(hgm series)
Should you have any questions, please do not hesitate to contact me.
Phone: 0086-21-20236178
Contact person:Cherry.Zhao
E-mail: info@clirik.com;clirik_grinder@126.com
Website: http://www.clirik.com; http://www.mill-grinding.com; http://www.saico.net.
Address: No.19 Fuqing Rd, Pudong New Area, Shanghai201201,China.