As we know increasing the capacity in the same time which means it reduce the powder cost, the
grinding mill
improve the working efficiency. Facing the some equipment, the user should concern the below place which can improve the minerial powder capacity,
(The material main characters are particle size, moisture, hardenss ect.)
1. The feeding size
Reduceing the feeding size can be short the grinding time in
grinding mill
chamerber. Which can reduce the power consumption, increase the capcity. The corresponding coefficent relationship between the feeding size and the capacity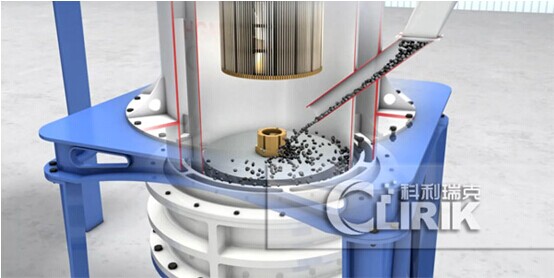 2. The moisture of materials
After the various testing, when the moisture increase 1% the capacity will be reudced 6-8%.
If the moistrue is above 8%, it will be influence the gridning mill normal working condition.
Regards to the dry grinding mill, the moisture should be under 6%.
3. The grindability of materials
The grindability shows if the mineral is easy to process into powder or not? The grinding mill needs to more time to process the hard mineral, which means we need to adjust the rotated speed for the grinding mill main unit.
The above infomration are just one part issue during the mining and mineral processing line, just for reference.
Our company, Shanghai Clirik Machinery Co.,Ltd is the professional
grinding mill
manufacturer, devoted to the mineral powder more than 10 years. And our company have gotten the
ISO9001:2008
, and the HGM grinding mill passed the
CE certification
. If you are interested in this kind of machine, we are welcoming to your visiting.