Nowadays, there are more and more kinds of processable materials, and the requirements for grinding mills are getting higher and higher. Then there are wet and dry grinding mills on the market.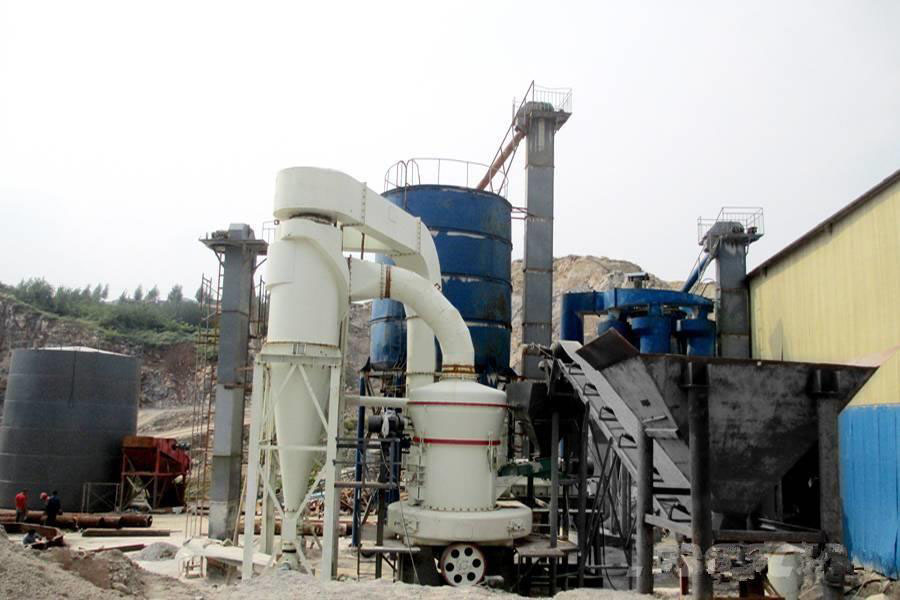 The
wet and dry pulverizer
is based on the Raymond mill. It is improved by pressurizing the grinding roller in the studio, transforming the analysis machine, and adjusting the air pressure. Wet and dry mills are widely used for barite, calcite, potash feldspar, talc, marble, limestone, dolomite, fluorite, lime, activated clay, activated carbon, bentonite, kaolin, cement, phosphate rock, gypsum , Glass, thermal insulation materials and other non-flammable and explosive mineral, chemical, construction and other industries with Mohs hardness not greater than 9.3 and humidity below 6%. High-fine powder processing of more than 280 materials, with a fineness of 30-1250 mesh It can be adjusted arbitrarily, and some materials can reach 2500 meshes. Through the special device added in the machine, 30-80 mesh coarse powder can be produced.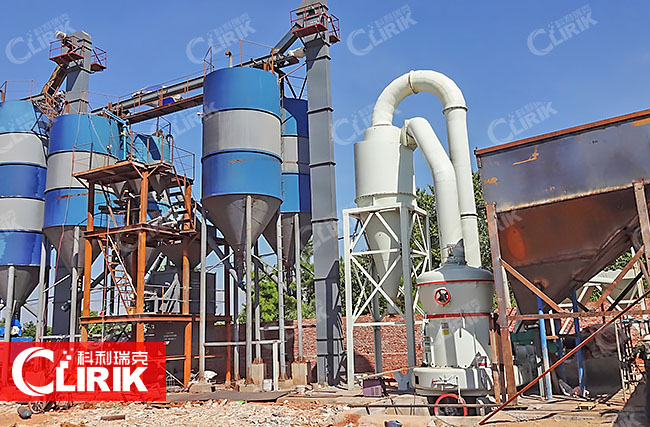 Composition of wet and dry grinidng mill

The wet and dry pulverizer is mainly composed of a host, an analyzer, a blower, a finished cyclone separator, a piping device, and a motor. The main engine is composed of a frame, an air inlet volute, a blade, a grinding roller, a grinding ring, a cover and a motor. Auxiliary equipment includes jaw crusher, bucket elevator, electromagnetic vibrating feeder, etc. Users can choose flexibly according to site conditions.
What are the advantages of wet and dry grinding mill?
1. A wide range of material processing for the mill

Traditional mills have high requirements for the humidity of processed materials. If the moisture content of the raw materials is high, the raw materials will easily adhere to the conveying pipeline in the mill and cause the mill to block. In this case, the mill needs to be shut down for maintenance. It will not only delay a lot of working hours, but also reduce the production capacity of the mill. The wet and dry mill has been optimized and upgraded with advanced technology, and can be equipped with a drying system. This system has a heat source. The mill can achieve simultaneous grinding and drying, saving customers who want a wet and dry mill. Investment cost, and the heat-carrying exhaust gas can be recycled, saving a lot of fuel costs.
2. The mill can meet the needs of more finished products

Wet and dry mills generally have a variety of models to choose from. The production capacity can be as low as 3 tons per hour and as high as 360 tons per hour. In addition, the fineness of the finished product can also be selected. Under normal circumstances, the fineness of the finished product is different, and its usable range is also different. Taking dolomite as an example, if it is used to produce putty powder, it generally requires finished powder below 200 mesh, 250-300 mesh for plastics and other fields, 350-400 mesh for chemical industry, and 800 mesh for cable, PVC, etc. Above, the fineness requirement for paint and coating industries is higher, and it needs to reach more than 1250 mesh. Therefore, investors can choose a mill with appropriate capacity and fineness of the finished product according to production needs.
3. There are many functions that can be realized by the mill

As an upgraded product, wet and dry mills can not only meet the needs of dry and wet processing, but also achieve a variety of work goals, such as reducing energy consumption, low noise and environmental protection, and intensive production. The details of the pulverizer have been reinforced to achieve stable operation of the equipment, with less vibration and lower noise. The mill adopts an integral seal, the probability of dust overflow is low, the environment is clean, and the emission standard far exceeds international requirements. At the same time, the mill also has a modern operating system-expert automatic control system, which can realize the free switch between remote control and local control. There is no need to arrange personnel to manually monitor the production progress at each production node of the mill. The operation is easier and the maintenance is more convenient. Fine, also greatly reduce labor costs.