The air volume of the vertical roller mill is controlled by the fan, and the fan plays a vital role in the operation of the
vertical roller mill
. There is a large damper on the pipeline at the discharge position. Through these two places, the air volume of the vertical roller mill is adjusted, the air volume is large, the fineness is coarse, and the output is high; the air volume is small, the fineness is fine, and the output is reduced. If the fan encounters a fault, how to solve it?
Let's listen to how the experts analyze it! The fan system is an important system in the production process of the
vertical roller mill equipment
. Fans include: blowers, wind turbines, fans, etc., which is a driven fluid machine. The fan used in the vertical roller mill is a blower. The main function is to blow the powder product into the analyzer. If there is no blower on the vertical roller mill, the powder product cannot be output. As an important part of the vertical roller mill, there are some abnormal phenomena in the blower during the production and use. It is the unshirkable responsibility of each vertical roller mill manufacturer to solve the problem for these abnormal problems. The analysis and summary are made to solve these abnormal problems for everyone. Under normal circumstances, the abnormal situation that the fan is easy to produce is vibration, and the cause of the vibration of the fan mainly has two reasons: the installation problem or the uneven foundation.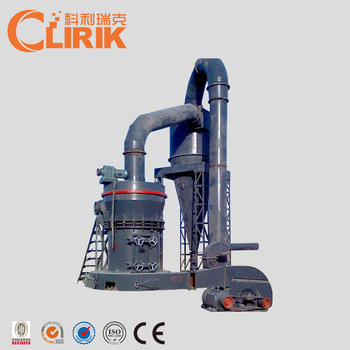 The problem of the fan itself, the specific reasons are as follows:
1. When the main shaft of the fan and the motor shaft are not concentric, the motor will run with the fixed fan, which will cause the fan to vibrate.
2. The friction between the blades of the fan and the casing causes the blades to collide with other components, causing the fan to vibrate and easily damage other components.
3. When the bolt of the fixed fan is loose, the fan will also vibrate and have a large noise.
4. When the dust on the fan blades is too thick, it is easy to cause the fan to rotate unbalanced, causing the fan to vibrate.
According to the above reasons, when installing and using the fan, pay attention to the correctness of the installation and periodically clean and maintain the fan, so that the vertical roller mill equipment can continue to operate normally. The fan of the vertical roller mill belongs to the important equipment. Once the fault occurs, it will affect the production, which will bring you great change and cause great losses.