As manufacturer or user of micro
powder grinding mill
, we are familiar with the machine. However do you know how to define the price of the grinding mill? Is the high price means good quality? Generally speaking, yes. However in our daily life it not.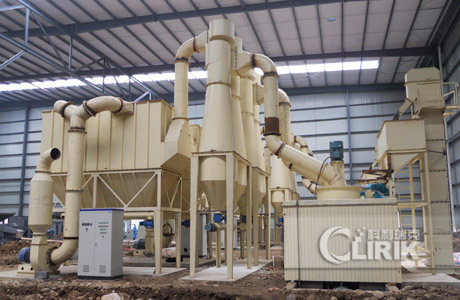 Let us take the price as the first priority, there are great difference in the comprehensive cost of micro
powder grinding mill
manufacturer, manufacturer capacity and its cost. For example, large scale Raymond mill manufacturer has many workers, advanced equipment, after sales service, technical support and advertisement, which belongs to the running cost of manufacturer. However for small manufacturer, except for equipment and materials cost, there are little other cost, consequently, although the price is in direct proportion to its quality, but not absolute. Sometimes, price includes technique, after sales service etc. Another problem is that, informal manufacturer sometimes takes materials with bad quality to lie to consumers. So does in grinding mill industry. Anyway, hood quality worth high price, but high price not equal to high quality.
Domestic industry
grinding mill
started late, there are certain differences in technique and quality compared with developed country. Every economic activity needs a sound and stable condition to develop and expand. Due to the fierce competition and numerous investors, the domestic grinding mill market also becomes a little chaos. Seize development needs to guarantee quality, products with bad quality and informal manufacturers will be phased out by market. Although quality is the key for industrial
grinding mill
to develop, technique innovation, automatic development and environmental protection will also be the key point.
If you want to know more details about our micro
powder grinding mill
, please do not feel bother to contact us. It could not better if you leave your buying messages and contact information on our website. Thank you.