During recent years, with the development of real estate and our government greatly support infrastructure projects such as railway and water conservancy, the limestone is widely applied. Generally speaking, limestone is widest used in cement production industry. With the wide application of limestone, we have designed limestone
grinding mill
combined with the market demand.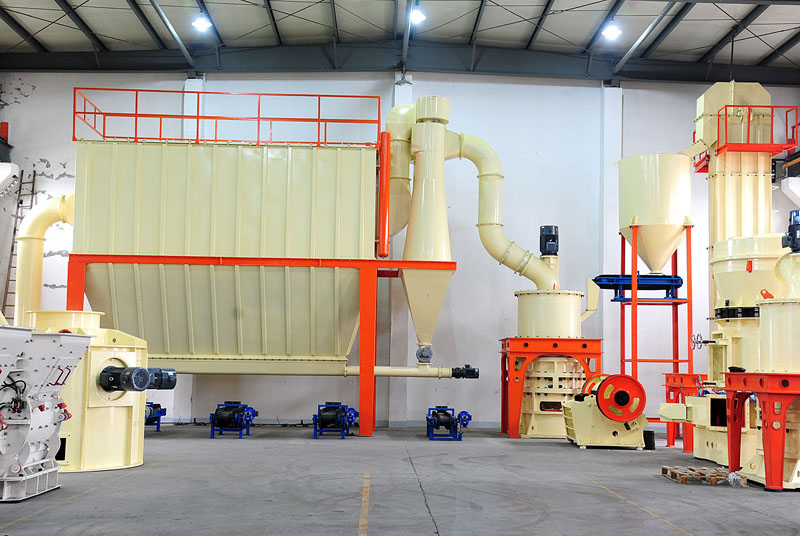 Shanghai Clirik limestone
grinding mill
is the specialist to process limestone, which can process limestone effectively and increase the chemical activity of limestone. The finished product made by the grinding mill are concentrated, the diameter can be adjusted conveniently. Besides, it has unique structure and reliable operation. It is the primary
grinding mill
to process cement, steel slag, dolomite, feldspar, gypsum, and limestone etc.
HGM series limestone
grinding mill
is designed through long-term research about limestone characteristics, and field investigate production process of limestone processing factory, overcome varies problems existed in the process of limestone making, developed new generation grinding mill. The limestone grinding mill is the result of our technical staff after years accumulated experience and test innovation, it can be used not only for limestone powder processing, can also be used to manufacture calcite, barite, marble and other stone materials.It also has many appellations, such as calcite mill, barites mill, calcium carbonate mill, mica mill, dolomite mill. Limestone grinding mill is the preferred stone machining equipment.
If you want to know more about our
grinding mill
, please leave your buying messages on our website, we will contact you and send you more details as soon as possible. Thank you.