How to Improve the Yeild and Output Size of
Cement Grinding Mill
? It is an eternal topic. In the grinding process, high efficiency, low energy consumption of cement mill is always the goal of building materials and cement production enterprises. Shanghai Clirik supply three ways to improve the Yeild and Output Size of Cement Grinding Mill:
1.Adding crusher before the cement.
The output of the cement mill has a great relation with the actual grain size. According to the statistics, it can greatly improve the output of the cement mill under certain conditions and reduce the particle size. Adding crusher before the cement can controll material in 3mm. However, cost of this program, including equipment investment, the transformation of system processes is large, but it is very effective. It can increase yeild by 50%.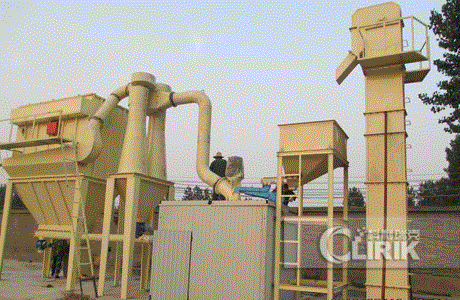 2.Improving the grinding system to improve the grinding efficiency.
Cement Grinding Mill of Shanghai Clirik has good Continuous running performance, which has national utility model patents. And the surface area of finished product cement is ??3300-3800cm2/g, which has advantages of high fineness, large surface area, rapid hydration reaction. Cement mill of Clirik not only has quality assurance, but also truly realizes the goal of high yield, high fine, low energy consumption. It is quality equipment to produce high-quality cement.
3.Add high-efficiency separator.
Adding high-efficiency separator can improve the efficiency of powder selection directly. It can extract finished product, reduce the load of cement mill, and improve the output and finished fineness of cement mill.
The relationship among them can be described by it: Crushing before grinding is premise, powder selecting after grinding is guarantee, transformation in cement mill is fundamental transformation. Any one of them can increase the yeild of Cement Grinding Mill, and if you can use these three ways at the same time, it's better. This is the design trends of grinding system in recent years at home and abroad.