Vertical wet mixing mill (also known as tower mill) is an ultra-fine grinding equipment jointly developed by our company with the introduction of domestic well-known mining institutes.
Vertical wet mixing mill has been widely used in gold, silver, molybdenum, lead-zinc mines, The fine grinding or re-grinding operations of manganese ore, iron ore, nickel ore and other concentrators have achieved good results.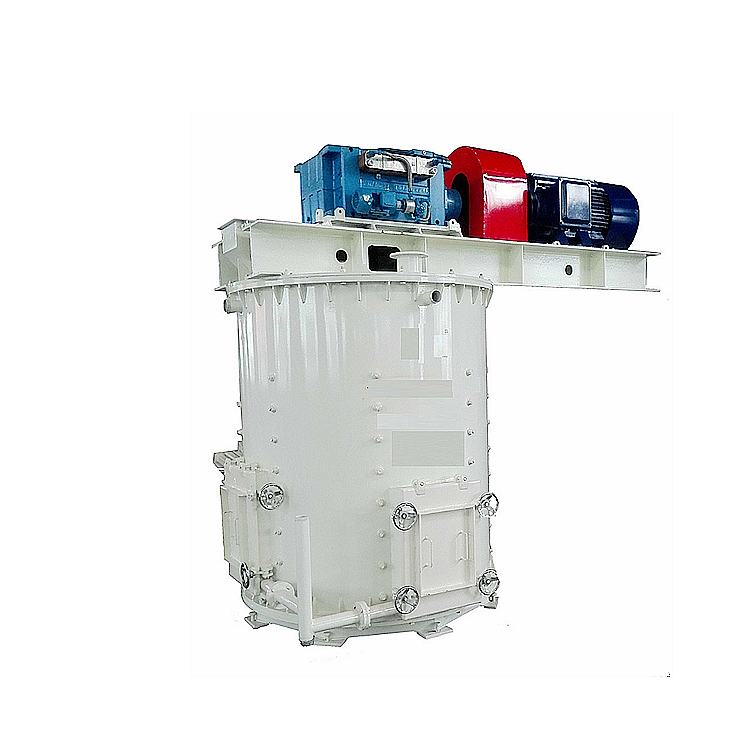 1. The tower mill is used for ultra-fine grinding of refractory gold ore:
Gold is encapsulated by pyrite, and the gold-bearing ore in the form of microscopic gold, submicroscopic gold or solid solution is a type of gold ore that is difficult to dissolve and extract gold.
During the leaching process of the vertical spiral stirring mill, the strong stripping action between the grinding medium and the mineral material destroys the diffusion interface layer on the surface of the material particles, thereby accelerating the chemical reaction speed and improving the leaching rate.
It has been used in Fujian Zijin Mining, Zhaoyuan Gold, China Gold, Tongling Chaoshan Gold Mine in Anhui Province, and Chenzhou Mining in Hunan (formerly Xiangxi Gold Mine). Feeding particle size-200 mesh ≥ 60%, product fineness-400 mesh ≥ 95%.
2. Tower mill is used for regrinding molybdenum ore, lead-zinc ore, copper ore and iron ore:
In metal mines, gold and silver ore, molybdenum ore, copper ore, nickel ore, and lead-zinc ore need to be ground to -400 mesh and greater than 95% or higher to dissociate the monomer. Ultrafine ball mills with fine grinding and scrubbing effects are required. .
More than 100 sets have been used in Luanchuan, Henan, Luonan, Shaanxi and Gansu.
3.Ultra-fine grinding of electrolytic manganese often uses vertical ball mills:
Wet grinding electrolytic manganese flakes are used to manufacture trimanganese tetroxide. More than 20 sets of JM-600B type finely ground electrolytic manganese flakes are used in the manganese oxide plant. 35 units have been used in metal material factories and other units.
4. Ultrafine grinding of rare earth ore:
Fine grinding of monazite and rare earth ore has been applied in Yiyang Rare Earth General Plant, Leshan, Shanghai and Zhuzhou Cemented Carbide Plants. The feed is 80 mesh, and the product fineness is -400 mesh ≥ 95%.
5. The ultra-fine grinding of kaolin ore and heavy calcium is also used in the vertical spiral mixing mill:
Feeding -325 mesh ≥ 97%, product -2μm ≥ 60-95%. More than 20 sets of special large-scale ultra-fine mixing mills for grinding heavy calcium carbonate production lines (with an annual output of 20,000 to 100,000 tons) have been promoted in Yueyang Paper, Dongguan and Hunan.