High pressure
grinding mill
is a kind of industrial powder grinding machine common to see. The finished size for processing kaolin is between 30 to 325 meshes. It is adjustable. Kaolin high pressure grinding mill is the new type
grinding mill
improved and developed on the traditional Raymond mill, which has absorbed advanced powder processing technique from home and abroad. According to the principle of stereomechanics, the
grinding mill
designed by Clirik has higher efficiency than other equivalence.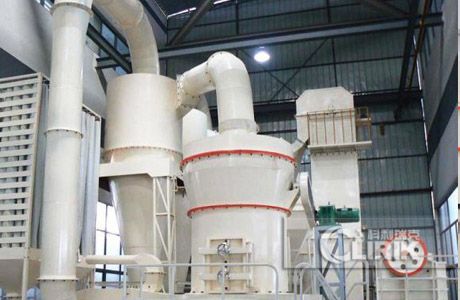 This kind of kaolin
grinding mill
shapes in cubic structure, takes a little space, has a full set. It has balanced finished size fineness, D97 reaches to 99%, the wearing-resisted parts has employed high performance wearing-resisted raw materials and has high stable running, which has resolved the processing difficulties and gained good reputation from home and abroad.
This kind of kaolin high pressure
grinding mill
has the similar working principle as Raymond mill, but its grinding device is fixed with 1000-1500kg pressure springs. When the machine works the grinding roller , which under the action of high pressure spring and centrifugal force, rolls close up to grinding ring, its rolling pressure is 1.2 times higher than that of Raymond mill given an identical condition and its capacity increase 20% to 30%; When the grinding roller and grinding ring, stable capacity and fineness are guaranteed.
If you are interested in please leave your buying messages here. Thank you.