When some customers has inquiry about
Raymond Grinding Mill
, we often ask the material and the moisture of material. Because the moisture content of materials will have a great impact on production of
Raymond Mill
. So, what are the Requirements of Raymond Grinding Mill to Humidity?
Let's see the
working principle of Raymond Grinding Mill
firstly:
After processed by Jaw crusher, large materials are conveyed by elevator to the storage hopper. and they enter into grinding chamber of the host by the vibrating feeder. Grinded powder is brought by the fan to go through the classification of the analysis machine. In this process, powder which meets the requirements will enter into large cyclone collector to be separated and collected, and then discharged by the powder tube. It is finished product.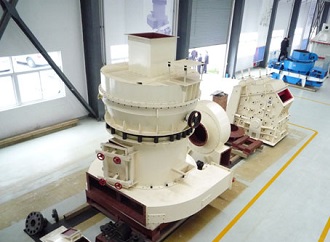 When Raymond mill is at work, it is forbidden to make too wet materials into the device. If the material humidity is too large of more than 6% in the grinding process, the material will be with the roller, grinding ring is not easy to grind together. In addition, the material is easy to adhere to the Raymond mill pipe, which result in reduced production. If serious, it will cause downtime and other conditions of the Raymond Grinding Mill. And it also lead to blockage in the analysis machine.The dryer material, the better. Its performance is, the speed of grinding is fast, grinding is more uniform, and the final output will be increased.
Therefore, when use
Raymond Grinding Mill
to process materials, we must pay attention to water content. For materials with high water content, we should use the dryer to deal with it.