Raymond Pulverizer
makes Pyrophyllite have more uses. Since pyrophyllite powder comes from pyrophyllite processing, if we want to know more about the properties, we must first understand the pyrophyllite. Pyrophyllite is a hydrous aluminosilicate, also known as wax or frozen stone.
Currently on the market, the common use is 60-325mesh Pyrophyllite powder. For the production of this size range , Shanghai Clirik Raymond Pulverizer can meet the processing requirements. Material requirements of Raymond Pulverizer are: non-flammable and explosive minerals, chemicals, building materials with Mohs hardness below 12, the humidity below 10%. For different production requirements, we can choose different types equipment.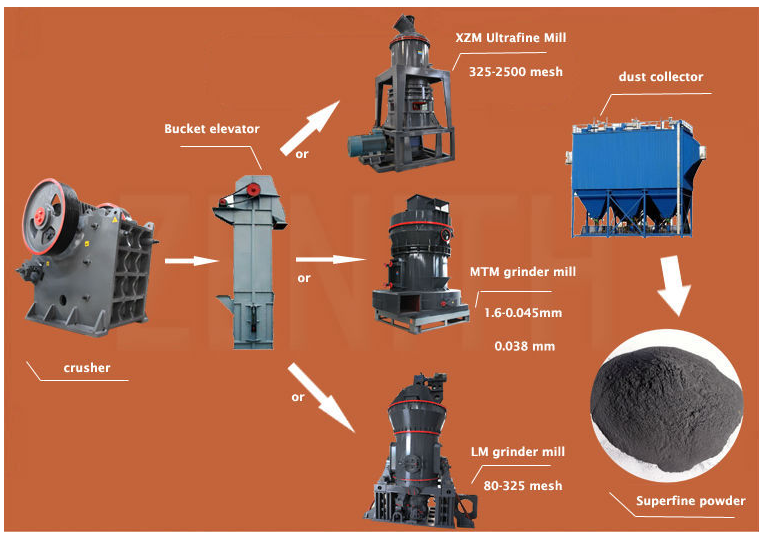 Phyllite powder in the chemical industry has these specific uses:
1, papermaking: Pyrophyllite powder used as paper filler, can increase the paper density, smoothness, homogeneity, flexibility and printing.
2, plastic: modified pyrophyllite powder can be used as plastic filler, can improve the strength and stiffness of plastic.
3, rubber: pyrophyllite powder used as rubber admixture, makes the rubber surface smooth, increase the wear resistance and strength; also used to prevent the asphalt cable adhesion.
There are many uses of pyrophyllite powder, and different processing techniques may be involved for different applications. With the continuous development of machinery and equipment manufacturing technology, many mineral raw materials have some uses have not been found, are now more and more been demonstrated.