Finished Product of
Fine Grinding Mill
-Ultrafine powder not only is the basis for the preparation of structural materials, it also has a special function. It is necessary for many fields such as fine ceramics, electronic components, bioengineering, new copying materials, high quality refractory materials and materials related to fine chemicals.With the ultrafine powder in modern industry is more and more widely used, ultrafine powder grading technology in the powder processing status is more and more important.
Why we need to grade ultrafine powder?
At present, when you use
Fine Grinding Mill
to produce ultra-fine powder, it's hard to achieve the required particle size at a time. Products are often in a larger range of particle size. In the modern industrial use, we often require ultra-fine powder products in a certain range of particle size.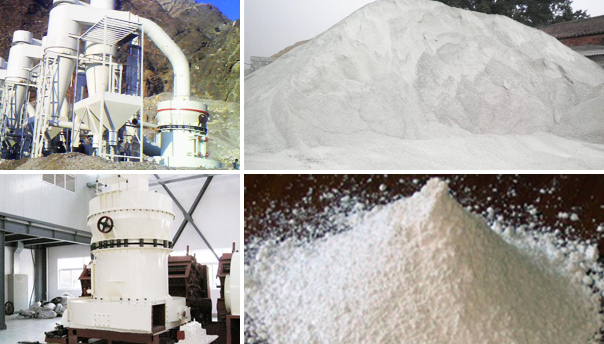 In addition, in the crushing process, only part of the finished product achieves the size requirements, while the other part of the product has failed to meet the it. If not to separate out the products which do meet the requirements in time, they will be crushed with products which do not meet the requirements, it will result in energy waste and excessive crushing problem of Part of the products.
To this end, in the ultra-fine powder production process,we should do the product classification.
On the one hand, we can control the product particle size in the required distribution range, on the other hand, it makes products which reach the required size be separated out in a timely manner.
This is the purpose of ultra-fine powder grading. I hope it helpful for customers who need
Fine Grinding Mill
now or plan to produce fine powder.