Superfine Grinding Mill
as
a kind of common milling equipment with the particle size between 325 and 3000 mesh, which is commonly used in mining, metallurgy, chemical industry and building materials industries.
According to the requirements from users of capacity, inout size, and output size Size, manufacturer can suppply users appropriate Superfine Mills with different sizes.Speaking of discharging granularity, we have to pay attention to an important question: if the Discharging Granularity of Superfine Grinding Mill is not Standard, what should we do? To solve this problem, we need to first analyze the reasons for non-compliance in order to prescribe the right medicine.
After expert research, we can analyze the reasons from the following four aspects:
1.host speed of Superfine Grinding Mill
when the host speed is too high or too low, it will make coarse powder or powder prematurely passed to the powder mouth, affecting the fineness of the material. We need to adjust the motor current of Superfine Grinding Mill to achieve the adjustment of the speed.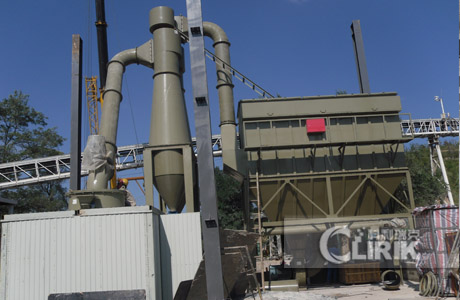 2.the fan speed of Superfine Grinding Mill
When process relatively light material, if the wind is too large, the powder which doesn't reach the fineness requirements will be blown to the collector too; conversely, if the material has a larger proportion, and the wind is too small, it will also affect the material. Fan speed directly affects the size of the wind, is also an important factor.
3. wear degree of grinding roller wear ring
In normal operation, the grinding roller and grinding ring is not in direct contact with each other. As the increasing of the use time, wear degree of grinding roller wear ring is more serious. At this time, the material can not be fully grinded, the fineness of finished products will be affected, coarse particles will increase.
4.blades of analytical engine of Superfine Grinding Mill
A large number of blades with sun-shaped distribution are installed in analytical engine. These blades after a period of use, its wear and tear will directly affect the efficiency of the analysis machine. Coarse powder goes through the analyzer into the collector, which is also an important cause of the excessive coarse powder in the finished product.
These reasones of nonstandard Discharging Granularity of
Superfine Powder Grinding Mill
. Understanding the reasons, we naturally know how to solve this problem. Please do not hesitate to contact us if you have any questions regarding the output size, feed size and capacity of the ultrafine mill.