In Gold Karamay Hatu gold concentrator gold mining area in the west of Nonferrous Metals Group in Tori County in Xinjiang, the annual average temperature is 6.1 degrees Celsius, the highest temperature of 40 degrees, the minimum temperature of - 39 DEG C, the largest wind up more than 10......
In such harsh natural environment, a worker works for 28 years, inherit the artisan spirit with fortitude and perseverance, set the National Women's pacesetter in May1, national "51" Labor Medal of honor in a body, she is Xueling Rong-Representative of Nineteenth National Congress. In September 7th, the reporter approached the volume Xueling, explore her along the way of unusual footprints.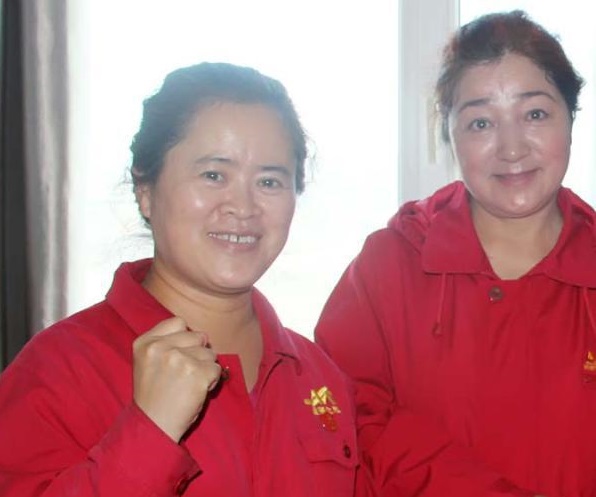 50s in the last century, let Xueling's father entered the Koktokay with colored construction army, here for 36 years. As a typical nonferrous mine two generation with childhood by his father, a kind of stubborn strong called "unyielding" on her.
No one can think of, let Xueling at the age of 48 year old was a chef ten years ago. By studying hard, now she established innovation studio named his name in ore dressing plant of the Hatu gold deposit.
The Hatu gold analyst Zhang Jie said about Xueling Rong: "In the wilderness, Gobi, in the depths of the mountains, let Xueling is wind dancer, is a sonorous rose. With the passage of time, the wind was so fierce Hatu, to the spring, the road on both sides of the Hongliugou still exudes a touch of fragrance, is it not the inheritance and development of Koktokay spirit?"
We
Shanghai Clirik
as as an enterprice in the mining industry, proud to have such a good worker in our industry. To carry forward the spirit of nineteen, our company adheres to the principle of quality first. We are determined to sell the
mining grinding mill
to every part of the world, so that people all over the world know our Chinese brand-Clirik, who has the best quality and service!