Superfine mill
can be used in a variety of industries, including cement manufacturing, chemical plants and other fields, is one of the important grinding equipments to process non-metallic materials. With the requirements for ultra-fine grinding machine in different fields of processing ores are increasingly high, high efficiency, low energy consumption, simple structure is the most prominent advantages of it. It has fully meet the processing needs of the market now, the new ultra-fine grinding mill is more practical and more cost-effective.
In the purchase of Ultrafine Grinding Mill and parts, customers should go to the regular manufacturers, because their accessories and equipment is 100% match. Please do not go to small manufacturers to buy, although the price is cheaper than others', you will regret it later. Only continuous efforts in research and development of Ultrafine Grinding Mill, in order to produce excellent grinding mill equipments. Today, the domestic advanced Ultrafine Grinding Mill has been in line with the international ranks. No matter from from the automation, crushing performance, or grinding effect, the results are satisfactory, efficiency is a victory over the past.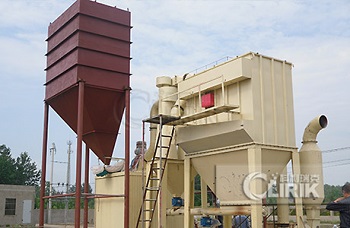 Shanghai Clirik Machinery is a high-tech enterprise who is specialized in research, development and manufacturing of industrial micro-grinding equipments. Main products are HGM ultra-fine grinding mill, microgrinding mill and some other ultra-fine powder processing equipment.
How to Improve the Milling Degree of Different Ore in Ultrafine Grinding Mill?
The important point is to choose the right equipment to process your materials or ores. In additon, you should choose reliable manufacturer. Welcome to Shanghai Clirik to choose Ultrafine Grinding Mill.