The first problem we meet in processing cement is crushing limestone. Shanghai Clirik has made tests and transformations repeatedly, and then developed a new product called Deep-Cavity
Jaw Crusher
. Jaw Crusher has two models, rough crusher and fine crusher, and also is the most popular crusher these days.
Jaw Crusher
has many advantages, such as high crush ratio, uniform finished particles, low running cost, simple structure and convenient maintenance. Jaw crusher is a deep-cavity device which with the feeding size up from 125 mm to 750 mm, and is engaging in crushing various rocks and stones with comprehensive strength not higher than 320 MPa. It is widely used in metallurgy, mining, chemical, cement, coal, sand-making, coal gangue, construction, refractory materials and ceramic industries.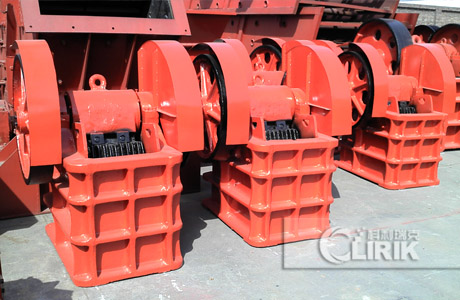 After many experiments and improvements,
Jaw Crusher
has broken up the traditional crushed way of hammer crusher. Deep-cavity Jaw Crusher's internal material are all made of impact resistant and wear resistant materials, so stones counterattack when they are squeezed and bumped, and then materials impact to reduce the hit between hammer and material boards, so that we can reduce the consumption of energy.
In terms of huge Jaw Crusher's design and production, Shanghai Clirik Machinery CO., LTD. has been in leading level in the domestic. As one of important products of our company, Jaw Crusher is mainly used in crushing as the first step, which also can be used alone or equip with other crushing equipment. After a long term of market research, we found that
Jaw Crusher
has win lots of customers' favors and high praises after it accessed to market.