As we all know that the calcium carbonate powder has a widely use application, and the mainly use of calcium carbonate is divided into food use and industry use, the food use calcium carbonate powder need the powder grinding machine has a higher standards of hygiene, but the industry use calcium carbonate doesn't need that. Today's topic, I will introduce the industry use
calcium carbonate powder powder grinding mill
for you.
Clirik HGM series ultra fine powder grinding mill is one of powder making machines which is mainly used in calcium carbonate, calcite, limestone, dolomite, gypsum and other more than 150 kinds of minerals powder grinding. The calcium carbonate powder grinding mill has a strong ability of powder making, the powder finish fineness can be adjusted between 300 mesh to 2500 mesh, and after be grind into the calcium carbonate powder, the raw powder can be added into many areas industries as a filler, such as: paper making, cosmetics, and other many areas.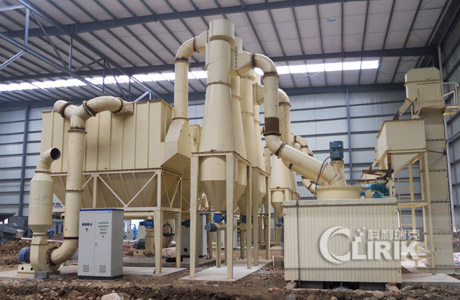 Besides the HGM series ultra fine powder grinding mill, there are also many other different powder making machines can be used in coarse or superfine calcium carbonate powder making. Such as: Raymond mill, ball mill, vertical roller mill and so on. And that's true, the fineness powder making range is different among these different powder making machine.
Ball mil: 80 mesh to 200 mesh;
Raymond mill: 50 mesh to 450 mesh;
Ultra fine mill: 300 mesh to 2500 mesh;
Vertical roller mill: 600 mesh to 3000 mesh;
Industry use calcium carbonate powder is very useful in our daily life, if you are interested in our
calcium carbonated powder powder grinding mill
machine, welcome to leave your message on our website, and according to your demand, we will send more information about our machines to you. Thanks for your reading.