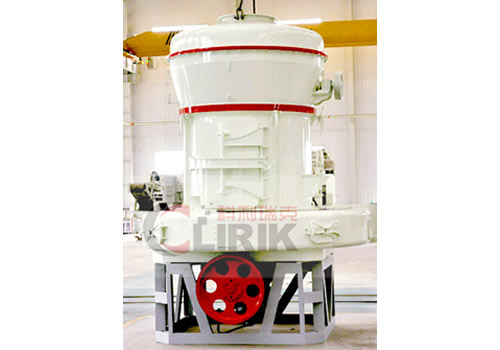 High pressure suspension grinding mill for mica:
—— five models: YGM7815, YGM8314, YGM9517, YGM4121, and MTM1600
——finished production fineness: 50meshes and 325 meshes, 315-45 micron
——the capacity (ton/hour) ranges from 1T/H to 20T/H
High pressure suspension grinding mill
is suitable for processing various non-flammable and non-explosive mineral materials with Moh's hardness less than 9.3 and humidity less than 6%, it is widely used in the fields of metallurgy, construction, chemical industry, mining, highway construction etc,. processing materials include
mica
, quartz, feldspar, barite, calcite carbonate, limestone, talc, ceramic, iron ore, carborundum, bauxite, rock phosphate, coal and other materials, total about 400 kinds of materials.
Working principle of high pressure suspension grinding mill for mica:
First the materials are crushed by the jaw crusher, then the crushed materials are transferred to a hopper by the elevator uniformly. quantltatively and continously by the vibration feeder to the grinding chamber of the main frame for grinding.the grinded particles are brought up by the air current of the blower into the classifier for classification. the particles with the required fineness are brought up by the air current through the pipe into a collector for separation and collection,the finished particles are discharged from a pipe outlet,Because of some moisture contained in the materials to be grinded,the heat resulting from grinding leads to the vaporized air which changes the airflow volume,Moreover,the outside air inhaled from the narrow gaps of the piping connections can increase the volume of air current.Therefor,it is necessary to adjust redundant air pipe between the blower and the main unit for keeping the balance of the air current.Then the redundant air is quided into a cloth bag of a dust cleaner to collect the fine power in the air,Finally, the redundant air is discharged after purfication.