Summer is drawing near. In this burning season, we should particularly pay attention to our
grinding
mill
. During the summer, it is easy to generate heat in bearings for the
grinding mill
. We should emphasize the this problem. Now I will talk to you that what leads to this problem.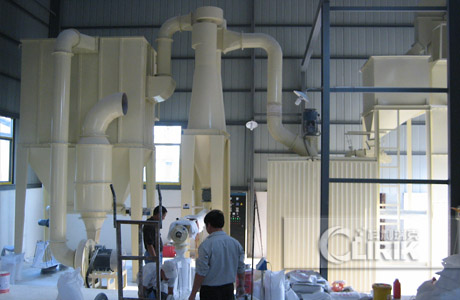 The most common problem is the heating generate by bearings of
grinding mill.
Actually, there are various reasons. While because summer is hot and many of us will think the heating generate by bearings is a common thing in summer and we are easy to ignore it, which will leads to bearings damage. Therefore in the production process we should stop to check it and cool it when the bearings start to generate heat so as to avoid other failures.
Apart from the weather aspect and long-term operation, the installation of the
grinding mill
will also leads to heat generation. Besides, long-time use of bearing will leave some impurities in it, which will cause the clog operation of bearing and directly cause heat generation. In addition to this, inappropriate lubricating oil also will cause heat generation in bearings of grinding mill.
In the coming summer, we should pay more attention to this problem so as to prolong the service life of our machine. Shanghai Clirik machinery is specialized in producing
grinding mills
with good performance. Choose a brand grinding mil supplier is also a good way to maximize the heat generation. If you are interested in our machine please contact us. Thank you.