In the current market, rapid development of various industries results in more waste. Although a small amount of waste will not affect our environment, but a lot of waste will make our environment worse. In order to improve this situation, we are constantly developing
grinding mill
so that grinding mill machine can handle some of the solid waste materials, thereby improving our living environment.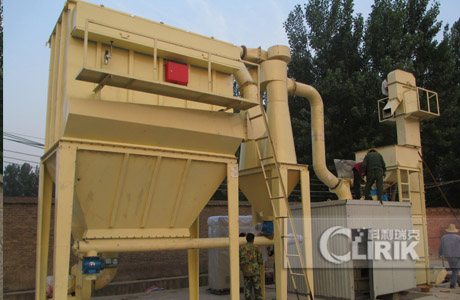 In the development and use of micro-grinding, recycling of slag in the exhaust gas is the most efficient and thorough. Because in our improvement work, slag through our research, can be processed by grinding into powder material, added into the production of cement to improve the cohesion, corrosion resistance, high temperature, frost and other properties. Thereby it enhances the strength of concrete, and thus improves the quality of our construction. In addition, the slag after crushing, also can be used in brick factory for the production of environmentally friendly bricks. Because of environmental protection reasons, source of raw materials gradually is reduced, and in our lives the use of bricks is still very much, so, producing environmentally friendly brick through the processing slag has become a very viable method. And in the production of environmentally friendly bricks, the addition of slag powder makes green bricks being greatly improved in terms of strength, or in the anti-corrosion, frost, high temperature performance. At last the benefits of brickyard is greatly improved.
In the treatment of slag,
GGBS Grinding Mill
not only drives development of cement and brick field, but also because GGBS Grinding Mill can process slag, can also deal with calcite, calcium carbonate, kyanite and other ore materials, so it has a very good application in chemicals, Metallurgy and other industries. It makes GGBS Making Plant has a very good development situation.If you need such GGBS Grinding Mill, please contact with professional manufacturer - Shanghai Clirik Machinery.