As we all know that the Raymond mill and ultra fine mill are two types of different grinding machines, and both of them are the high efficient powder making machines in the most of mining use equipment. However, do you know, what difference between them? And what advantages they have? Clirik have summarized some for you as follow.
1.Raymond Mill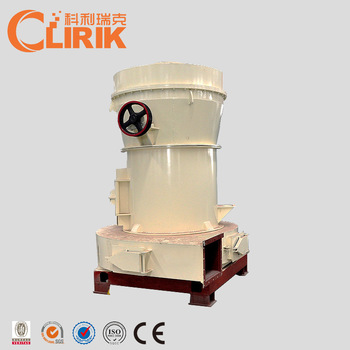 Raymond mill also be called 4 roller mill in industry, compare with ultra fine mill, it was developed more earlier, and since 1906, it was be widely used in mineral powder making industrial. It can be used in including calcium carbonate, dolomite, calcite, gypsum and other more 280 kinds of stone materials, the fineness powder made by Raymond mill can be adjusted between 50 mesh to 450 mesh
The working principle of Raymond mill is that the grinding roller is tightly pressed on the grinding ring under the action of centrifugal force, and the material is sent by the blade to the middle of the grinding roller and the grinding ring, and the material is broken into powder under the action of the rolling pressure.
2.Ultra Fine Mill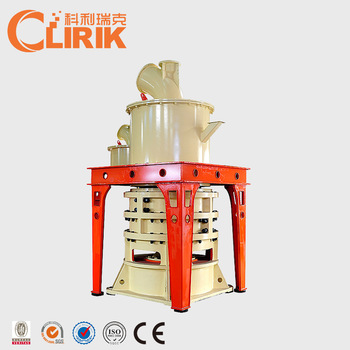 Compare with the Raymond mill, ultra fine mill is one of the new technology powder making machines, and it's often be used in superfine stone powder grinding. Ultra fine mill also have lots of names, such as: superfine powder mill, micro powder grinding mill and so on. It's especially good at 300 mesh to 2500 mesh fineness powder grinding, and the capacity of ultra fine mill usually can up to 8-15 t/h.
As for the working principle of ultra fine mill, when the grinding mill is at work, all the grinding rollers are rolling in the ring, and the materials are driven to the edge of the turn plate by the centrifugal force and fall down into the grinding chambers where the materials are repeatedly pressed, crushed and grind by the rollers.
Shanghai Clirik Machinery is a professional Raymond mill and ultra fine mill manufacturer in China. And we had devoted into the filed of mining mills R&D and manufacturing for more than 20 years. If you are interested in our grinding mills, or you have question want to ask for us. Welcome to leave your message on our website, we will help you to solve your problems, thanks for your reading.