No matter what the working scene of
grinding mill
now, it will not decide the development of grinding mill in the next few years. This is because, whatever the market how to change. Shanghai Clirik Machinery will always development our technology and quality of our grinding equipments, and we have summarize some notes about how the grinding equipment would change in the next few years.
As we all know, the
grinding mill
start and progress are late in China, but after a few years passed, grinding mill has been changed a lot now. And I summarized some notes about what the grinding equipment will change in the future, there are mainly having these areas: environmental protection, machinery large-scale, to meet the development of shopping malls demand, technology transformation. And the most important two parts are environmental protection and machinery large-scale.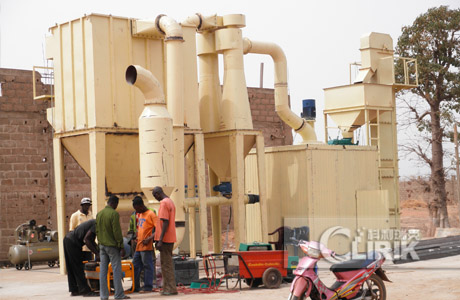 First of all, in terms of environmental protection: we have always recommended that build an ecological protection society, so that we can reduce the environmental pollution on the industrial area. As we all know, mining machinery work, in especial for
grinding mill
is a high energy consumption and high pollution work, if we want to start our work well, we must take the road which can protect our environment at first. This is the first thing we should pay attention to.
Second, the mechanical large-scale: This is a inevitable trend of the future development of
grinding mill
, not just the future, in this moment, it already beginning, for example that the grinding mill what we are using now is different from we used in 80 times. So as a mining equipment manufacturer, if we want to meet the needs of users, we must grasp the demand of the users, and develop the mechanical large-scale now.