The whole set
Coal pulverisation system
(
HGM Micro powder grinding Mill
) consists of:
1). Hammer crusher, bucket elevator, storage hopper, vibrating feeder,
2). Main unit, inverter classifier, cyclone collector, pulse deduster system,
3). High pressure positive blower, air compressors and electrical control systems.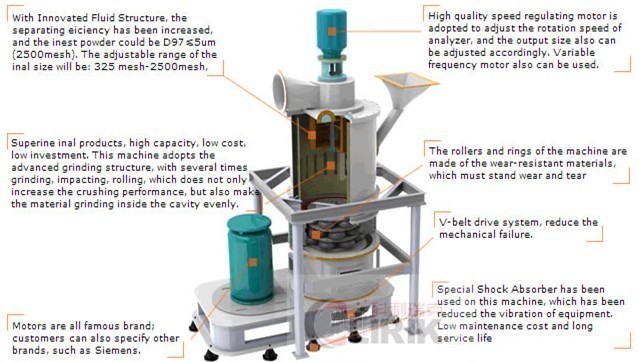 There are five types of Shanghai CLIRIK
Coal pulverisation system
, they are HGM80, HGM90, HGM100, HGM100A and HGM125. The finished production fineness can be reached 300meshes~3000meshes, 5-47 micron. The capacity (ton/hour) ranges from 0.4T/H to 12T/H.