Ultra fine grinding equipment
is a grinding equipment, which is used for Barite, quartz, feldspar, mica, calcite, talc, apatite, gypsum, fluorite, limestone, dolomite, diatomite, ceramic soil, clay, marble, granite, fly ash, kaolin, calcium carbonate, slag, bauxite, glass, etc. Its final product size is 325-3000mesh(5-47micron).
Where to buy Best ultra fine grinding equipment? In fact, machine which is sutable for your project is the best machine. Of course, you need to go to a reliable supplier to buy ultra fine grinding equipment, so that you can enjoy good after-sales service and other Late services.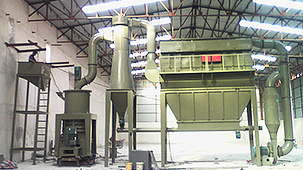 SHANGHAI CLIRIK MACHINERY CO., LTD is located in Pudong New District of Shanghai, China. As a pioneer enterprise, we are always committed to research, manufacture and sale of all kinds of mining powder equipment. We are approved to be the advanced high-tech key enterprise by government, turn into the main manufacturing and export base for the high-end ultrafine powder equipment. CLIRIK main products include CLUM ultrafine vertical roller mill, HGM micro powder grinding mill, YGM series high pressure raymond mill, CLG and CM series powder surface coating machine and other associated equipments. The powder products are widely used in the industry of mining, construction materials, chemicals, metallurgy, transportation, hydraulic engineering and so on. And it also have been sold widely in more than 60 countries and regions.
If you need any of our grinding equipments, please contact us now!